These days, there are non-12 step, holistic alternatives to the traditional 12-step recovery programs offered by most drug and alcohol treatment facilities.
Research increasingly shows that traditional recovery is not the only means of effective rehabilitation.
In fact, 12-step rehabilitation may be the wrong choice for many people. It is important to understand the alternatives that are available and when it's time to try a different path.
Many people have gained sobriety through 12-step programs. These are self-help programs based on attending meetings that are peer supported and peer lead. Individuals "work" the 12-steps to find sobriety and have a sponsor, someone more advanced in their own recovery, who helps them through the recovery process.
There are many reasons why some people who have tried 12-step programs have found it to not be helpful. Some can't identify as to why, but they know that the 12-step program just isn't a good fit for them. Some don't like the idea of attending support meetings forever, and others don't want to keep identifying themselves as an alcoholic or an addict. Still others know that they need to have medical intervention as they detox or that they need to address their underlying issues privately with a therapist.
In other words, sometimes 12-step programs just aren't enough. Repeated failures after attending 12-step programs cause some people to doubt whether they can find or maintain sobriety. That is when it is time to try something different. If you're reading this now because you or your loved one need help with a drug or alcohol addiction stop and call: (855) 433-4480.
Watch this testimonial. Barry attended multiple treatment centers but they had the same underlying traditional 12 step message and it never made sense to him. Gulf Breeze Recovery's THRIVE® Total Health Recovery program is different and it made sense to Barry as well as many others.
People like our former guest Barry are unique, so treatment should be uniquely individualized in order to make sense to each unique person.
The National Institute on Drug Abuse (NIDA) states, "Addiction is a complex but treatable disease that affects brain function and behavior."  That complexity must be taken into consideration as a plan of treatment for an individual is developed.  Each person is unique, and treatment needs to be developed to fit that individual person.  NIDA goes on to say that treatment should address other mental health issues.  Mental health issues cannot be addressed by self-help groups, but instead, need professional intervention.
Gulf Breeze Recovery understands addiction and has a program that addresses the individual needs of each guest. They have a well-trained professional staff and a holistic program that treats not just addiction, but the mental, physical and overall health of each person.
If you or a loved one are battling addiction or relapse and looking for a holistic, non-12-step based facility that can help make a difference contact us at Gulf Breeze Recovery or call: (855) 433-4480 to speak to an addiction expert to learn more about how our program has helped so many people overcome their addiction and embrace life. We help people not just to survive, but to THRIVE®.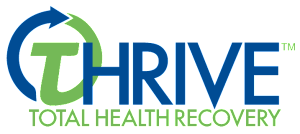 End Chronic Relapse and Start a New Life!
At Gulf Breeze Recovery we don't want you to have just a great recovery, we want you to have a great life!