For Reggie, binge drinking evolved into daily drinking, isolating from his wife and kids, and getting really unhappy.
Short attention span? Let Reggie tell you in 1-minute why you should call now!
Ready to get to the bottom of why you started drinking or using drugs in the first place? Ready to start waking up happy again? Just call us: (855) 433-4480. No telemarketers! Just live folks who work here who can explain how we help our guests do more than survive, we show you how to THRIVE!
How my problem with alcohol started
I'm not the kind of person to get too spiritual, says Reggie, a guest at Gulf Breeze Recovery's non-12 step holistic drug rehab, but going to Gulf Breeze Recovery is the best thing to ever happen to me. Here at this cozy drug and alcohol rehab in Florida, I discovered why I drank, why I mistreated myself, and those who love me. Even if I didn't have the alcohol problem, the problems I did have with loving myself and just living life would have been enough reason to go through their program.
How I found Gulf Breeze Recovery
Like a lot of our guests, Gulf Breeze Recovery was not the first drug and alcohol rehab Reggie attended. Many of our guests who have been to one or more treatment centers and continue to relapse realize they may have been attending multiple treatment facilities but only receiving one program, usually derivative of the same 12 step program offered for almost 100 hundred years in the form of Alcoholic's Anonymous.
We've learned a lot about addiction treatment since AA was first introduced and many people who have experienced traditional treatment and failed to stay sober find the cutting edge, compassionate treatment tailored to the individual to promote total health recovery as a part of a holistic program new, refreshing, and transformative.
Getting Started with Gulf Breeze Recovery's non-12 step program: THRIVE
Many of our guests, like Reggie, for instance, only need a few days in our medically licensed detox facility. Here we have 24/7 nursing care and a class-2 pharmacy on site to make our guests as comfortable as possible. Guests who are withdrawing from many substances need longer stays in our detox wing which features private rooms with cable TV and other amenities.
This is where our guests get their first experience of how it feels to receive compassionate care from dedicated and caring healthcare professionals who specialize in making the detox experience not only comfortable but an introduction to the love and respect they can expect to receive at every phase of our transformative program.
Gulf Breeze Recovery is considered a long-term residential facility. We don't market ourselves as a "luxury rehab" but we provide a private fishing pier, and a new pool overlooking the water, chef prepared meals, private rooms and more to make our guests feel comfortable as they progress through the different stages of our program which include the initial phase of medically licensed on-site detox, neorofeedback, spa and physical health recovery along with the early stage of mental health recovery with private one-on-one therapy and group counseling and classes to begin introducing the concepts behind THRIVE® Total Health Recovery.
Phase-two, getting to know the real you and setting the stage for insight; "The Aha Moment"
The importance Gulf Breeze Recovery places on restoring your healthy sleep schedule, preparing nutritious meals, implementing light exercise, as well as rejuvenating spa treatments is about more than your physical wellness, its about preparing your mind.
In Reggie's own words: the change has been "Transformative", "Massive", "Tectonic!"
Everyone says it's hard to describe what happens in words, although all our guests do try in their own way (watch unscripted testimonials from more of our guests), because the basis of our non-12 step holistic drug and alcohol treatment program has absolutely nothing to do with drugs and alcohol, it is about the way we experience life when we are in our resilience, our authentic state of being, no longer at the effect of the world that requires us to change the way we feel all the time with drugs and alcohol.
In the second phase of our program, through on-on-one therapy, peer counseling in group sessions, and classes featuring facilitator's with real experience implementing the principles of our inside-out approach exemplified in their own lives, we gradually encourage and develop a direct experience with one's own core of innate health.
Many of our guests have never experienced this state of being, or forgotten it was ever available in the first place, long ago. However, paradoxically, once they do experience this correction of the understanding of our thought process, it is more familiar than the misunderstanding under which they have been living prior to coming to Gulf Breeze Recovery.
This is because, as we tell our guests, people who have been labeled alcoholic or addicts are not "broken" they have simply lost consciousness of this way of life and need to be nurtured in it until it clicks and is recognized as one's own experience. "Aha!"
Explore Gulf Breeze Recovery's website
Check out some of our features such as our live streaming webcam, Google virtual tour, more unscripted guest testimonials, and our latest feature, "Beyond Addiction" a podcast that explores the frontiers of addiction treatment and explores the inside out understanding that reverses the misunderstanding that is the fertile soil for addiction to take root and grow.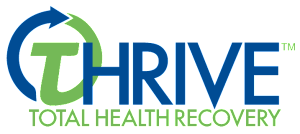 End Chronic Relapse and Start a New Life!
At Gulf Breeze Recovery we don't want you to have just a great recovery, we want you to have a great life!