Baldwin County among the top ten "safest" counties in Alabama:
Violent Crimes:
National Average 2.09 per 1000 residents
Alabama Average 7.26 per 1000 residents
Baldwin County SO 0.35 per 1000 residents
Property Crimes:
National Average 40.43 per 1000 residents
Alabama Average 38.55 per 1000 residents
Baldwin County SO 7.26 per 1000 residents
While most crimes are down* in Baldwin County, drug offenses are up
210%:
When these statistics become personal, there is hope. Gulf Breeze Recovery is just a short drive away from Baldwin County and offers an effective non-12 step holistic drug and alcohol treatment program.
With cities such as Daphne, Fairhope, Foley, Orange Beach, Spanish Fort, etc. and its first class golf courses, beautiful beaches, unlimited recreational opportunities, healthy economy and first-class public school system, Baldwin County has become a popular tourist destination. All this has collectively contributed to the county's explosive population growth since the 1990's.
Today, out of Alabama's sixty-seven counties, Baldwin County remains one of the fastest growing. With explosive growth comes social problems, including drug and alcohol addiction, along with stress caused by rapid change.
Here's how the Opioid Epidemic Looks for Baldwin County According to the NIH, National Institute on Drug Abuse:
According to the NIH (National Institute on Drug Abuse) for Alabama and Baldwin County.
In 2017, there were 422 overdose deaths­­­ involving opioids in Alabama—a rate of 9.0 deaths per 100,000 persons and over half the national rate of 14.6 deaths per 100,000 persons.
The greatest increase in opioid deaths occurred among cases involving synthetic opioids (mainly fentanyl), with a rise from 16 deaths in 2012 to 198 in 2017.
Heroin involved deaths also increased dramatically from 40 deaths in 2013 to 122 in 2014 but have remained unchanged through 2017.
There were 167 deaths involving prescription opioids in 2017, an increase from 124 in 2016.
Residents of Baldwin County, Alabama can take advantage of a non-12 step holistic drug and alcohol addiction treatment program that is practically in their own backyard.
Many people from Daphne, Fairhope, Foley, Orange Beach, Spanish fort and other communities in Baldwin County, Alabama who are seeking relief from alcohol and drug addiction have attended traditional addiction treatment programs numerous times without success. Others have tried attending 12-step meetings on multiple occasions with either temporary or no relief. Several people in Baldwin County watch in desperation while their family members go, like a revolving door, in and out of drug treatment centers without success. There is hope.
In most cases those who have attended multiple centers or have multiple attempts at the same center have only been exposed to one program - that's right, only one - which is the traditional 12-step method. Just because that particular mode of treatment has not worked for you or someone you know, doesn't mean that the program is "bad" or that the person unsuccessfully attending the program doesn't sincerely want to get better. It may be as simple as the person and the 12 step method may not be a good fit.
One definition of insanity is to do the same thing over and over again and expect different results. Many people have searched for, found and attended Gulf Breeze Recovery because they were searching for something different and effective. What people found in our alcohol and drug treatment center was an effective holistic non-12 step program with a proven track record. Instead of focusing on a disease and what is "wrong" with people, Gulf Breeze Recovery's program focuses on health, wellness, resiliency and the part of a person that naturally strives to be both physically and mentally healthy.
We call our holistic non-12 step program THRIVE because our processes enable those who attend our program to find and insightfully discover the true underlying cause, no matter how subtle, which slowly started the process that led to addiction and alcoholism. This finding provides the opportunity for people to realize what led them to innocently seek relief through drugs and alcohol. The THRIVE® process also helps people to rediscover who they really are.
People from the Baldwin County and surrounding areas in Alabama have not only found relief but have also found a happier way to live. The results for many have been so profound that people from all over the area recommend Gulf Breeze Recovery to those they know who are suffering from alcoholism and drug addiction.
Gulf Breeze Recovery's location makes it the perfect destination for people from Baldwin County.
Many of our unscripted testimonials you can watch on our website are from residents of Alabama who know about the Pensacola Beach, Florida area. These individuals find Gulf Breeze Recovery to be the home away from home they need to begin a life-changing program.
We Specialize in Overcoming Chronic Relapse.
If you're ready for your next treatment center to be your last treatment center its time to stop looking and give us a call: (855) 400-6190. Our Program is a Holistic, non-12 step alternative to every other program of recovery available today and we call it THRIVE: Total Health Recovery.
Gulf Breeze Recovery's THRIVE® program is unlike any other and offers a proven "niche" for those who have struggled with major addictions to alcohol, heroin, prescription pills, cocaine, methamphetamine, and other substances resulting in chronic relapse. Unlike other programs, 12-step or holistic, where there is a progression of checklist items to get through, Gulf Breeze Recovery takes holistic to the next level with its treatment stages and the principles of total health recovery, creating a higher level of understanding concerning the true underlying cause of a person's addiction.
An insightful understanding of these recovery principles helps those suffering from addiction to "see" and focus on what they want rather than focusing on what they don't want and what they should avoid. Imagine, instead of leaving an alcohol and drug treatment center with a "toolkit" of ways to barely get by and "white knuckle" life without drugs or alcohol, you leave with a discovery of the true underlying cause that created the addiction, the rediscovery of who you really are and an entirely new view of life and how to enjoy it.
Gulf Breeze Recovery should be the first place you look to for recovery, especially if you have been unsuccessful in maintaining sobriety after other rehabs. Many have not only found lasting recovery, but also a new and better way to live.
---
Gulf Breeze Recovery guarantees a non-12 step holistic drug rehab program that goes beyond addiction and promotes a new outlook on life.
---
Gulf Breeze Recovery is Accredited:
As a unique and effective non-12 step method for addiction and alcohol treatment, Gulf Breeze Recovery has earned The Joint Commission's Gold Seal of Approval® for Behavioral Health Care Accreditation by demonstrating continuous compliance with its performance standards.
---
Call Us! We're Available 24/7:
No Telemarketers! One of the best things about our facility is you can speak directly with a caring person who is an onsite addiction specialist and discuss your individual needs without feeling like you are being sold something. We will explain the program and the reasons and science behind it and you decide if it sounds like a good fit. It's that simple.
---
THRIVE® Total Health Recovery is Effective:
We know recovery and a subsequent happy life is available to anyone suffering with addiction. After extensive research, we know that the beauty of our facility, its location on the water, the extensive one-on-one therapy, our highly-trained therapists and number of therapy hours people receive, along with our tailored program has been proven to work and gives people the best chance at lasting recovery.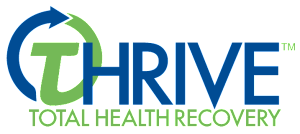 End Chronic Relapse and Start a New Life!
At Gulf Breeze Recovery we don't want you to have just a great recovery, we want you to have a great life!