Birmingham, Alabama resident Corey is a successful graduate of Gulf Breeze Recovery's non-12 step holistic drug and alcohol treatment program THRIVE: Total Health Recovery
Like most folks from Alabama, Corey is direct and honest, he doesn't mince words about his situation and the costs of his heroin and opioid addiction. A lifestyle free of addiction to drugs and alcohol could include all kind of things you can actually enjoy doing if you're really living life in Birmingham, Alabama.
If you live in the Birmingham, Alabama area and are struggling to overcome chronic relapse to drugs or alcohol, these are your choices:
Or Opportunities:
There are educational opportunities at The University of Alabama at Birmingham and tons of activities such as nature parks like Oak Mountain State Park for camping and hiking with 2 lakes and a petting zoo, or take in the Birmingham Botanical Gardens where you can discover thousands of plants in themed gardens, or the Birmingham Zoo which has hundreds of animals & endangered species, or the Railroad Park, a community park where they have space for all kinds of community events, just to name a few. When you walk out your front door free of addiction anything can happen in a life of unlimited potential!
Many people from the Birmingham, Alabama area have searched for, found, and chosen to attend Gulf Breeze Recovery.
Many people from the Birmingham area who are still seeking relief from alcohol and drug addiction have attended one or more of the locally operated treatment centers. Several seeking relief may have attended one of the well-known treatment centers in the area numerous times without success. Some have attended multiple meetings with either temporary or no relief. Subsequently, many family members of those struggling with substance use who have had one or more unsuccessful attempts to overcome their addiction will, in many cases, lose hope. Looking a little deeper, there is good news for these Birmingham area residents.
In most cases those who have attended multiple centers or have tried multiple times at the same center have only been exposed to one program, which is the traditional 12-step method. Just because that particular mode of treatment has not worked for you or someone you know, doesn't mean that the program is "bad" or that the person unsuccessfully attending the program doesn't sincerely want to get better. It may be as simple as the person and the 12 step method may not be a good fit.
Many people from Birmingham have searched for, found and attended Gulf Breeze Recovery because they were searching for something different and effective. What people found in our alcohol and drug treatment center was a holistic non-12 step program with a proven track record. Instead of focusing on a disease and what is "wrong" with people, Gulf Breeze Recovery's program focuses on health, wellness, resiliency and the part of a person that naturally strives to be both physically and mentally healthy.
We call our holistic non-12 step program THRIVE because our processes enable those who attend our program to find and insightfully discover the true underlying cause, no matter how subtle, which slowly started the process that led to addiction and alcoholism. This finding provides the opportunity for people to realize what led them to innocently seek relief through drugs and alcohol. The THRIVE process also helps people to rediscover who they really are.
People from the Birmingham and surrounding areas have not only found relief but have also found a happier way to live. The results for many have been so profound that people from all over the area recommend Gulf Breeze Recovery to those they know who are suffering from alcoholism and drug addiction.
Gulf Breeze Recovery's location makes it the perfect destination for people from Birmingham.
Many of our unscripted testimonials you can watch on our website are from Birmingham, Alabama natives who know about the Pensacola, Florida Beach area already and find Gulf Breeze Recovery to be the home away from home they need to begin a life-changing program.
We Specialize in Overcoming Chronic Relapse.
If you're ready for your next treatment center to be your last treatment center its time to stop looking and give us a call: (855) 400-6190. Our Program is a Holistic, non-12 step alternative to every other program of recovery available today and we call it THRIVE: Total Health Recovery.
Gulf Breeze Recovery's THRIVE® program is unlike any other and offers a proven "niche" for those who have struggled with major addictions to alcohol, heroin, prescription pills, cocaine, meth and other substances resulting in chronic relapse.  Unlike other programs, 12-step or holistic, where there is a progression of checklist items to get through, Gulf Breeze Recovery takes holistic to the next level with its treatment stages and the principles of total health recovery, creating a higher level of understanding concerning the true underlying cause of a person's addiction.
An insightful understanding of these principles helps those suffering from addiction to "see" and focus on what they want rather than focusing on what they don't want and what they should avoid. Imagine, instead of leaving an alcohol and drug treatment center with a "toolkit" of ways to get by and "white knuckle" life without drugs or alcohol, you leave with a rediscovery of who you really are and an entirely new view of life and how to enjoy it.
Gulf Breeze Recovery should be the first place you look to for recovery, especially if you have been unsuccessful in maintaining sobriety after other rehabs. Many have not only found lasting recovery, but also a new and better way to live.
Gulf Breeze Recovery guarantees a non-12 step holistic drug rehab program that goes beyond addiction and promotes a new outlook on life.
---
Accredited:
As a unique and effective non-12 step method for addiction and alcohol treatment, Gulf Breeze Recovery has earned The Joint Commission's Gold Seal of Approval® for Behavioral Health Care Accreditation by demonstrating continuous compliance with its performance standards.
---
Available 24/7:
No Telemarketers! One of the best things about our facility is you can speak with an onsite addiction specialist directly, work out financing with our insurance expert, and discuss your individual needs without ever talking to a telemarketer, or feel like you are being sold something. We will explain the program and the reasons and science behind it and you decide if it sounds like a good fit. It's that simple.
---
Effective:
We believe in recovery, the beauty of our facility and its location on the water, our one-on-one counseling, our highly- trained therapists and the number of therapy hours people receive, but most importantly we believe in the effectiveness of our individually tailored program because it is proven to work!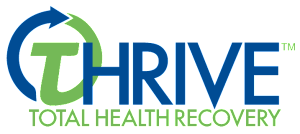 End Chronic Relapse and Start a New Life!
At Gulf Breeze Recovery we don't want you to have just a great recovery, we want you to have a great life!