Chronic Relapse begins innocently as an individual's thinking is "hijacked" by addiction.
This Wiki is in context to the Non 12 step program developed by Gulf Breeze Recovery called 
THRIVE: Total Health Recovery.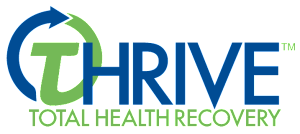 The vast majority of treatment centers are still using the same basic program that was created in 1935. Those who have been to multiple treatment centers without success often find that they have only actually attended ONE program, only ONE. Some of the services may have varied from one center to another; however, the program was fundamentally the same.
Chronic Relapse:
Often referred to as the revolving door syndrome.  Those suffering from chronic relapse are in a pattern of going to rehab, getting sober, completing the rehab program and then relapsing. Chronic relapse can go on for many years and may cause an individual to conclude that rehab does not work.
Revolving Door Syndrome:
Caused by many reasons. A couple of the most common are overconfidence and a disconnect with the treatment modality.
Relapse:
Defined as the returning to abusing a substance regularly and sometimes uncontrollably. Relapse differs from a lapse, which is considered a one-time slide into substance abuse and doesn't occur more than once.
Gulf Breeze Recovery's THRIVE: Total Health Recovery Program is a non 12 step holistic approach to treatment.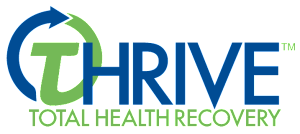 Here are Five Reasons Why It Works Where Other's Don't!
An opportunity to discover the principles of how their minds work and to learn the true nature of thought.
Gain a new perspective on the importance of mental clarity and its role in creating true insightful understanding.
Initiate the natural healing process by regaining restful sleep, restoring proper nutrition, and participating in a spa or engaging in developmental therapies.
Healing the whole person while allowing for natural insightful change to take place is a gentler, holistic and modern way of approaching addiction.
Above all, it is a method that works.
Here Are Three Unscripted Testimonials of Guests Who Overcame Chronic Relapse:
At Gulf Breeze Recovery we specialize in overcoming chronic relapse because our program is different, individualized, and holistic. However, we end up sounding like we are selling when our guests say it so much better in their unscripted testimonials. Here are just a few, for more go to our testimonial page.
---
List of Other Resources and Articles About Chronic Relapse.
---
More articles on Chronic Feedback.
---
End Chronic Relapse and Start a New Life!
At Gulf Breeze Recovery we don't want you to have just a great recovery, we want you to have a great life!