Compassionate Co-Occurring Disorders and Substance Abuse Treatment Center
Accreditation you can trust!
Learn About Co-Occurring Disorders and Substance Abuse Treatment at Gulf Breeze Recovery
Gulf Breeze Recovery is a world-class, non-12 step, holistic prescription co-occurring disorders and substance abuse treatment facility in beautiful Gulf Breeze, Florida providing compassionate, comprehensive, cutting-edge therapies for addiction recovery and personal transformation.
A co-occurring disorder, often referred to as a dual diagnosis, is when a patient has a substance use disorder occurring with a mental health disorder such as depression, anxiety, or a personality disorder. Gulf Breeze Recovery is a cutting-edge, world-class longer-term residential facility for drug and alcohol addiction and co-occurring disorder treatment, using an individualized, holistic approach.
Entering a rehab for drug addiction is a big step. If you have been resistant to treatment in the past, it could be due to an undiagnosed or under-treated co-occurring disorder intensifying a substance abuse problem, making it more difficult to fit into a cookie-cutter one-size-fits-all program. Then Gulf Breeze Recovery may be right for you. Our THRIVE® program promotes total health recovery, which decreases the impact co-occurring disorders and substance abuse issues.
Our program is dedicated to restoring your natural health and emotional wellness in approximately 8-weeks. On a deeper level, however, we are combining a range of evidence-based, holistic treatment modalities to restore and develop dependence on your innate wisdom, not as an addict, but as a whole person capable of lasting change.
Our therapeutic approach includes:
A medically supervised detox wing with private suites, and a loving staff of great care-giving professionals

Long-term residential treatment in a luxury waterfront location, including chef prepared meals and private waterfront pool and beach

Neurofeedback, EMR, and spa treatments for a deeper detox, promoting better sleep, appetite, mental clarity, and physical well being

More one-on-one therapy hours than required by insurance companies or state regulators with some of the best therapists in the world

Group therapy, art therapy, meditation, qi-gong, yoga, and personal homeopathic therapies

Insight encouraging groups and intensives for personal transformation and breakthrough

Our program reveals your personal power, you take it with you after you leave
Want to know more about co-occurring disorders and substance abuse treatment for you or a loved one? You don't have to make the call right now, just use our secure contact form and we will reach out to you!
We comply with all HIPAA guidelines and all communication is encrypted for your privacy.
Integrated Treatment for Co-Occurring Disorders
Merely treating the symptoms of addiction is not enough. The best and most effective co-occurring disorder and substance abuse treatment for anyone struggling with a dual diagnosis involves treating all existing conditions concurrently. 
Understanding how we actually experience life changes our orientation to not only drug and alcohol use, but the way we experience the effects of trauma, depression, anxiety, and other personal conditions of mental health. Through our comprehensive assessments and evaluations, we get to the right diagnosis. This enables us to address underlying mental health disorders in conjunction with addiction treatment, so that you find a smoother and more manageable path to recovery and your personal transformation of mind, thought, and consciousness.
Individualized treatment for co-occurring disorders and addiction leads to a higher success rate in maintaining sobriety long-term and avoiding chronic relapse. At Gulf Breeze Recovery, we create a treatment plan that best works for your specific diagnosis. By combining treatment methods into a customized, comprehensive program for each patient, we have obtained a greater than 90% completion rate.
Most Common Co-Occurring Disorders With Substance Abuse
At Gulf Breeze Recovery, we provide you an opportunity to consider, but do not dwell on, the exact role alcohol and drugs play in your life, and how it has affected you and your lived ones. Our program moves away from the traditional "not-doing" and avoidance activities such as sponsors, meetings, steps, etc. Our program is directed towards the "doingness" of life, as it pertains especially to how we experience life through our system of mind, thought, and consciousness.
Having a mental illness almost always potentiates the likelihood that self-medication offers a perceived source of relief. Individuals who suffer with mental illness symptoms may turn to prescription or illicit drugs as a way to manage. It is a common type of coping mechanism.
Any combination of addiction and mental illness is possible, but there are some co-occurring disorders with substance abuse that are more common than others and these include:
Depression and Addiction
Anxiety and Addiction
Trauma and Addiction
Nervous Breakdown and Addiction
Complicated Grief and Addiction
More Co-Occurring Disorders and Addiction
Diagnosing patients who are living with co-occurring addiction and mental health disorders can be complicated. There are many overlapping symptoms and symptoms that are changed or affected by one condition or the other. Additional co-occurring disorders we work with integrating into our guest's treatment plan at Gulf Breeze Recovery, include:
Mood Disorders
Mood Disorders and Addiction
Depression and Addiction
Bipolar Disorder and Addiction
Anxiety Disorders
Anxiety and Addiction
Nervous Breakdown and Addiction
OCD and Addiction
Stress Disorder and Addiction
Panic Disorder and Addiction
Social Anxiety and Addiction
Social Phobias and Addiction
Trauma Disorders
Trauma and Addiction
Complicated Grief and Addiction
Personality Disorders
Borderline Personality Disorder and Addiction
Narcissistic Personality Disorder and Addiction
Avoidant Personality Disorder and Addiction
Dissociative Disorders
Depersonalization Disorder and Addiction
Derealization Disorder and Addiction
Psychotic Disorders
Schizophrenia and Addiction
Drug-Induced Psychosis and Addiction
Drug-Induced Amnesia and Addiction
Medical Disorders
Alzheimer's Disease and Addiction
Adjustment Disorder and Addiction
Diogenes Syndrome and Addiction
Hypochondria and Addiction
Learning Disorders
ADD/ADHD and Addiction
Asperger's Syndrome and Addiction
Dyslexia and Addiction
Co-Occurring Disorders Treatment and Prognosis
Integrated co-occurring disorder treatment is based on the idea that it is necessary to treat the whole person, and address all conditions a guest may be struggling with as a whole, rather than treating them separately.
Treatment begins with detox, but this is only the first step in what evolves into personal life transformation having addressed the total health of the individual. At Gulf Breeze Recovery, we employ a wide range of therapy options, including behavioral therapies, trauma-focused therapies, family and relational therapy, and group therapy.
Our nursing staff will maintain any ongoing protocols you have in place when you arrive, but will also evaluate the efficacy of these medications and provide a safe space for the reduction or even elimination of medications that are often overprescribed, or no longer needed after treatment. Your treatment program will include plans for relapse prevention, including healthy lifestyle habits, positive stress reduction strategies, ongoing social support, and good self-care. These are useful for a healthy recovery, however, the outcome of our program when it works correctly is the individuals recognition of a self powered core of personal resilience and innate wisdom that results in the individual getting their own power back.
Co-occurring disorders are complex, but when treatment is implemented for all conditions, the outlook is good. At Gulf Breeze Recovery, you will get the opportunity to do more than survive an addiction with a co-occurring disorder, you will get the opportunity to THRIVE®!
Gulf Breeze Recovery Co-Occurring Disorder Treatment Program
At Gulf Breeze Recovery, we specialize in co-occurring disorders because our treatment program starts by addressing the whole person as "not-broken" because we know they are really needing a simple, yet profound shift in thinking that will mitigate or eliminate the addiction issue. We provide safe, compassionate care in a serene residential setting where guests can focus on their treatment and recovery from their former addiction-related programming without the worries of external pressures and stressors.
Comprehensive Neuropsychological Testing and Assessment. We properly diagnose and treat an extensive range of illnesses and disorders that may be contributing to you or your loved one's addiction.
World-Class Clinical Staff. Our expert clinical team provides individual therapy using proven evidence-based treatment modalities for co-occurring disorders treatment.
Individualized Treatment Plans. After our thorough assessments, we create a truly individualized treatment plan that offers profound healing and strategies for overcoming the toughest obstacles.
Luxurious Private Location. We are located in a beautiful, historic setting with panoramic views, lovely gardens, and casual elegance in the San Francisco Bay area. Our amenities and activities help our clients reconnect with body, nurture their spirit, and reignite a sense of fun and adventure.
Learn About co-occurring disorders and substance abuse Treatment at Gulf Breeze Recovery from someone who has been through our program.
Our co-occurring disorders and substance abuse program is "portable" it goes with you after you leave.
During your stay at Gulf Breeze Recovery, you'll have a customized treatment plan tailored to your specific needs. This will include comprehensive services for any mental health disorders that might be complicating or supporting your drug addiction.
While here, you focus on recovering, and reaching these goals:
A safe, natural, and comfortable detox
Reducing or eliminating withdrawal symptoms
Learning the truth about our innate wisdom to prevent future relapses
Addressing all mental health conditions present, and where appropriate, reduce their influence
Having a transformational series of insights
Regaining your personal power, and becoming comfortable again
Contact our admissions specialist now!
We comply with all HIPAA guidelines and all communication is encrypted for your privacy.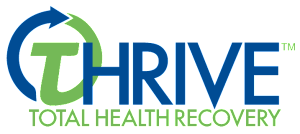 End Chronic Relapse and Start a New Life!
At Gulf Breeze Recovery we don't want you to have just a great recovery, we want you to have a great life!