Gulf Breeze Recovery's state-of-the-art non-12 step,  holistic drug rehab program addresses the resistance and fear associated with change and getting sober.
We help people discover that a healthy lifestyle
is something they can embrace, rather than fear.
Denial has become a catchphrase that is often used to describe someone who is actively involved in their addiction.
True denial is a sincere disbelief in the existence of reality. When people's lives are in severe turmoil, they know deep down inside that a problem exists; however, many times they will use denial as a tool to protect and hide the real problem.
Resistance to changing a lifestyle normally comes up very strong. Even one's own thought or the mention from others concerning the need of changing one's lifestyle can manufacture anger or "pretentious resentment." Resistance can come in many forms: lying about one's use of drugs and alcohol, denying the negative consequences of drug and alcohol use, changing the subject, leaving the room, procrastinating, refusing to pay attention, etc. The following statements made by those suffering from substance abuse can also indicate resistance: "It wouldn't do any good anyway, this is who I am, only crazy people go to rehab, what will people say, no one can help me with my problem, my case is different, I am unique, you don't understand, I am too hard-core an addict, I just like the way it feels, I don't have a problem you have the problem, I can quit anytime, it will work itself out, etc."
At the core of resistance is fear. The fear can be stealthy and will come in many forms:
Fear of change
Fear of withdrawal
Fear of treatment
Fear of changing lifestyle
Fear of losing image
Fear of being away from family and friends
Fear of failure
Fear of losing "using" friends, etc.
Our individualized holistic drug rehab program addresses the resistance and fears associated with lifestyle change. We help people discover that a healthy lifestyle is something they can embrace, rather than fear.
"Fear defeats more people than any other one thing in the world."
–Ralph Waldo Emerson
Haley's mother Michele overcame her denial after she got in touch with our family-friendly program.
Haley's Mother, Michele, not only overcame her own denial, but also found the strength to set boundaries. Michele talks about how she found Gulf Breeze Recovery and the relationship she now enjoys with her daughter over a year and a half later. Our program is like no other in the world, and our guests and their families describe it best!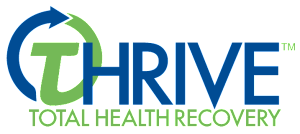 End Chronic Relapse and Start a New Life!
At Gulf Breeze Recovery we don't want you to have just a great recovery, we want you to have a great life!