Jacqui calls us Gulf Breeze Rediscovery "because that's what happens here".
Let Jacqui share in her own words why she tried Gulf Breeze Recovery
Ready to get to the bottom of why you started drinking or using drugs in the first place? Ready to start waking up happy again? Just call us: (855) 433-4480. No telemarketers! Just live folks who work here who can explain how we help our guests do more than survive, we show you how to THRIVE!
Jacqui was mixing grief with alcohol, that's when a real friend stepped in.
After a lifetime of career-focused work and hard-won achievement in the corporate world, at the age of 54, Jacqui met the love of her life and discovered that she enjoyed having drinks with her husband. They raised six children and were an inseparable team until he died of cancer, and she leaned into the pain and started drinking alcoholically and self destructively.
Jacqui only needed a brief time in our medically licensed detox wing.
Unlike many of our guests with Opioid addictions who often need more time in Gulf Breeze Recovery's medically licensed detox, Jacqui only needed a couple of days. She still remembers the impact of feeling relief and hope immediately upon entering our facility and encountering the loving and personal care she, and all of our guests receive on intake.
Jacqui started getting stronger everyday before starting the classes with a good baseline of physical health and mental clarity
After the short period of detox the Nuerofeedback and Spa Sessions take the detoxification process out of the clinical environment and into the restful, restorative, and peaceful living quarters. With good rest, physical activity and spa we really ensure a thorough sense of well being and clarity before starting classes. At Gulf Breeze Recovery, we offer more therapy hours and one-on-one counseling for our guests than most other facilities. That's because we are sharing a new understanding that may be universal in it's transformative power but each individual benefits from gaining this insight in their own way that is most natural for them. This is where a great team of therapists help our guests become reacquainted with themselves. It helped Jacqui peel back the layers until, as Jacqui puts it: "In therapy one day we peeled back the ultimate layer..."
At Gulf Breeze Recovery, we have a great team of therapists that facilitate group, one-on-one, and family therapy sessions.
Our therapy team are probably some of the best professionals found working in the addiction field today, and our facility supports their protocols, on behalf of the guest, not the other way around.
Joe Bailey, an expert in the field of family therapy and principle based addiction treatment, helped us develop the non-12 step program we offer to support the individual coming into awareness of their personal resilience and faculties of insight. we focus on maximizing the personal potential of the addicted individual while healing the family afterwards so the recovery can occur for everyone involved with the addiction.
I came to Gulf Breeze Recovery for my drinking, but I ended up getting to know myself more deeply.
I had covered my true self up with protective layers in order to survive and feel safe. Gulf Breeze Recovery helped me remove those layers and discover what I needed to recover from alcoholism within my own true abiding nature, and it's been the best journey of my life. "The people at Gulf Breeze Recovery embody what they teach, and for some it's peace, others joy, for me it's just love."
Our Non-12 Step program is dynamic and transformational. This long-term residential program gives the individual time to restore both physical and mental wellness. Our insight-based drug and alcohol treatment program is supported by one-on-one therapy which starts the change-process of how our guest view and experience life. We've learned a lot about addiction treatment since AA was first introduced. Many people who have experienced traditional treatment and failed to stay sober, find that the individually tailored, cutting edge, compassionate, and holistic program promotes total health recovery and a way to live happy, drug and alcohol free.
Gulf Breeze Recovery is considered a long-term residential treatment facility. We are a serious get off and stay off drug and alcohol program, so we don't market ourselves as a "luxury rehab." To be effective, drug and alcohol treatment cannot be viewed as a punishment, so we provide amenities such as a private fishing pier, a new pool overlooking the water, chef prepared meals, private rooms and more to make our guests feel welcome and comfortable as they progress through the different stages of our program. These stages include the initial phase of medically licensed on-site detox, neurofeedback, spa and physical health recovery, along with mental health recovery which include private one-on-one therapy, group counseling and classes to introduce the concepts behind the THRIVE® Total Health Recovery program.
Explore Gulf Breeze Recovery's website
Check out some of our features such as our live streaming webcam, Google virtual tour, more unscripted guest testimonials, and our latest feature, "Beyond Addiction" a podcast that explores the frontiers of addiction treatment and explores the inside out understanding that reverses the misunderstanding that is the fertile soil for addiction to take root and grow.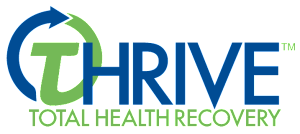 End Chronic Relapse and Start a New Life!
At Gulf Breeze Recovery we don't want you to have just a great recovery, we want you to have a great life!