We use evidence-based holistic therapies because they work!
Sarah, a former graduate of our facility, eventually stopped using all the array of psychotropic medication she was on when she arrived. She attributes the Nuerofeedback sessions for her initial success. We do not encourage people stop taking medications. It is not uncommon, however, for many of our guests to decide to let go of longstanding medications, once they begin to benefit from EMDR, Nuerofeedback, meditation, yoga, and our other holistic therapies.
Gulf Breeze Recovery is a world-class, non-12 step, holistic alcohol abuse and drug addiction treatment facility providing compassionate, comprehensive, cutting-edge therapies for addiction recovery and personal transformation.
Accreditation you can trust!
Want to know more about alcoholism and drug addiction for you or a loved one? You don't have to make the call right now, just use our secure contact form and we will reach out to you!
We comply with all HIPAA guidelines and all communication is encrypted for your privacy.
EMDR (Eye Movement Desensitization & Reprocessing) what it is, and why we use it.
Our brains are built with healing mechanisms to employ when needed, the case with EMDR is that it helps alert the brain its time. EMDR helps a person regain their control over their thinking, and the negative feelings associated with their thoughts. Our guests discover they are no longer at the mercy of racing or obsessive thinking. Especially in the case of trauma, EMDR helps our guests regain their mental and emotional clarity. Mental health is vital to letting go of an addiction, and the personalization of treating mental health is what sets Gulf Breeze Recovery apart from the rest- your plan is tailored to your needs and timeline. This is all part of the philosophy of total health recovery that you or your loved one will enjoy and love at Gulf Breeze Recovery.
Neurofeedback: What it is, why we use it.
Patients who have undergone neurofeedback sessions at Gulf Breeze Recovery have reported a wide range of positive outcomes; these include: decreased anxiety, increased attentiveness, improved sleep, and greater awareness of mental behavior.
Neurofeedback therapy is a process of monitoring the brain's behavior by way of its electrical signals and using that information to reinforce positive brain behavior. This results in improved brain function and increased awareness of the role the brain's chemical and electrical behavior plays in the decision making process.
The process of neurofeedback involves a series of sessions in which electrodes are attached to the scalp and brain function is monitored in real time. Essentially, calmer and less erratic brain activity is rewarded and brain activity associated with anxiety, rumination or fearful thinking is disincentivized in a noninvasive manner. This information is then shown back to the individual participating in the therapy along with visuals or audio signals. Working with a neurofeedback professional, the participant learns to develop the skills to regulate the performance of their brain.
Our exceptional holistic clinicians include massage therapists, yoga instructors, art and music therapists, EMDR & Nuerofeedback, and more. We offer holistic services that reinvigorate you, allowing you to get the most out of your time with us and help to open your mind to new concepts. These therapies reduce stress, pain, and anxiety, increase self-awareness, aid in detoxing from drug and alcohol use, and empower you to explore a deeper connection between body, mind, thought, and consciousness.
Our holistic services include:
Yoga

Massage

Guided meditation

Personal training

Art therapy

Music therapy

Physical therapy
Experiential Treatment Activities
While you are at Gulf Breeze Recovery, you will participate in twice-weekly outings to some of the best natural attractions the Florida gulf coast has to offer. We spend this time together so that you can experience these activities while sober, practice recovery skills in real-life situations, and work through challenges within a safe and supportive group. Many of our residents discover new passions and develop lifelong hobbies through our experiential activity program.
At Gulf Breeze Recovery, we work to provide you the best in everything we do. Our staff is exceptional, our location is gorgeous, our individualized treatment plans are effective, and our holistic services and activities nourish your vitality, supporting long-term health and healing.
Here are more articles about evidence-based holistic therapies.
Contact our admissions specialist now!
We comply with all HIPAA guidelines and all communication is encrypted for your privacy.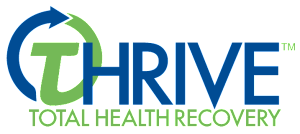 End Chronic Relapse and Start a New Life!
At Gulf Breeze Recovery we don't want you to have just a great recovery, we want you to have a great life!