The Tennessee Department of Health reported that in 2017 Overdose Deaths were on the rise.
In 2017, people in Tennessee experienced the highest annual number of drug overdose deaths since reporting began.
NASHVILLE – Tennessee Department of Health data show 1,776 Tennesseans died from drug overdoses in 2017, the highest annual number of such deaths since reporting began. Prescription opioids are still the most common drugs associated with overdose deaths in Tennessee.
"More Tennesseans died last year from drug overdoses than from automobile crashes. Few of us have escaped a direct impact of this crisis in experiencing the tragic death of a family member, loved one or friend," said TDH Commissioner John Dreyzehner, MD, MPH. "The good news is this has spurred us collectively to more action than ever before and while prescription drugs still account for the majority of deaths, there is new hope on the horizon in many areas. Prevention works, stigma is decreasing, treatment is effective and people get better."
Overdose Deaths from Opioids TDH data show almost three fourths of drug overdose deaths in Tennessee in 2017 were associated with opioids. There were 1,268 overdose deaths associated with all opioids; of those, 644 were associated with prescription opioids for pain, which include drugs such as hydrocodone, oxycodone, morphine and codeine. Prescription opioids for pain were associated with more overdose deaths in 2017 than any other group of drugs.
"Our analysis of Tennessee drug overdose deaths underscores the need for our aggressive efforts led by Governor Bill Haslam to end the opioid crisis in our state by focusing on prevention, treatment and law enforcement," Dreyzehner said. "Legislation to place reasonable limits and appropriate exceptions to the supply of prescription opioids to new patients, provide additional treatment resources for those struggling with substance abuse and implement new teaching and training protocols for health care providers will make a positive difference in the lives of Tennesseans."
In Tennessee, substance abuse within the home is the 3rd highest cause of childhood adversity
According to the statistics compiled by children's advocates from statistical information from the Tennessee Department of Health, the three primary factors leading to trauma are Divorce or Separation, Emotional Abuse, and Substance Abuse within the family home.
In Tennessee, statistics provided by the Tennessee Department of Health, Substance Abuse within the home is a greater factor in childhood adversity than Mental Illness, Domestic Violence, Sexual Abuse, and incarceration.
Here's how the Opioid Epidemic Looks for Tennessee According to the NIH, National Institute on Drug Abuse:
According to the NIH (National Institute on Drug Abuse) for Tennessee and Nashville
The greatest increase in opioid deaths was seen in cases involving synthetic opioids (mainly fentanyl): a rise from 77 deaths in 2012 to 590 in 2017. Deaths involving heroin also increased dramatically in the same 5-year period: from 50 to 311 deaths. There were 644 deaths involving prescription opioids in 2017, a decrease from 739 in 2016
Another drug that is one the rise in the Nashville Tennessee and surrounding areas is Methamphetamine. According to the Tennessee Department of Health, deaths attributed to overdoses on meth, cocaine and other stimulants have risen dramatically over the past four years, Deaths involving methamphetamine increased from 73 in 2014 to 319 in 2017, a 437% increase in just four years. Unfortunately, the number of deaths from methamphetamine use and addiction is expected to rise.
Source: Tennessee Opioid Summary by the NIH
The good news, Gulf Breeze Recovery has a non-12 step alternative program that not only helps people to stop living a life of addiction, but also helps people to live happy and drug-free.
Whether you are from Chattanooga, Clarksville, Columbia, Cookeville, Jackson, Kingsport, Knoxville, Memphis, Morristown, Murfreesboro, or Nashville Tennessee, the road to drug and alcohol addiction always begins as a misguided attempt to either avoid pain or find contentment, completion, happiness, a way to "fit in," etc. through drugs and alcohol.
Gulf Breeze Recovery's Non-12 Step Holistic drug and alcohol treatment is effective and different. We work where others have failed. With explosive growth comes social problems, including drug and alcohol addiction, along with stress caused by rapid change.Unfortunately, these are common factors of everyday life that we can't ignore. Gulf Breeze Recovery works because we deliver a program that gets to the underlying core of why an individual needed to seek a solution from stress. discontentment, unhappiness, insecurity, feelings of loneliness, feelings of inadequacy, feelings of wanting to "fit in," the desire to seek pleasure, etc. through drugs or alcohol. The program is powerful because going to the "core" of the problem creates a "shift" in people's perspective from the "white knuckling" experience and concentration of the "not doingness" of drugs and alcohol to the "doingness" of living a peaceful, content, serene life where drugs or alcohol just doesn't make sense anymore. This process takes time and creates a more lasting and sustainable solution.
At Gulf Breeze Recovery we routinely ask our guests for their unbiased experience with our unique and cutting edge program of personal rediscovery. Often they allow us to share in the altruistic hope that their personal experience will help someone else.
Residents of Nashville, Tennessee can take advantage of a non-12 step holistic drug and alcohol addiction treatment program that speaks their language.
So many people from Tennessee feel a connection to the beaches on the Florida Panhandle. There is a feeling of hope when they find out that Gulf Breeze Recovery is right on the water in this beautiful region of Florida. Many people from Chattanooga, Clarksville, Columbia, Cookeville, Jackson, Kingsport, Knoxville, Memphis, Morristown, Murfreesboro, or Nashville and other communities in Tennessee who are seeking relief from alcohol and drug addiction have attended traditional addiction treatment programs numerous times without success. Others have tried attending 12-step meetings on multiple occasions with either temporary or no relief. Like many communities across the United States, people from Nashville, Tennessee watch in desperation while their family members go, like a revolving door, in and out of drug treatment centers without success. There is hope.
In most cases those who have attended multiple centers or have multiple attempts at the same center have only been exposed to one program - that's right, only one - which is the traditional 12-step method. Just because that particular mode of treatment has not worked for you or someone you know, doesn't mean that the program is "bad" or that the person unsuccessfully attending the program doesn't sincerely want to get better. It may be as simple as the person and the 12 step method may not be a good fit.
One definition of insanity is to do the same thing over and over again and expect different results. Many people have searched for, found and attended Gulf Breeze Recovery because they were searching for something different and effective. What people found in our alcohol and drug treatment center was an effective holistic non-12 step program with a proven track record. Instead of focusing on a disease and what is "wrong" with people, Gulf Breeze Recovery's program focuses on health, wellness, resiliency and the part of a person that naturally strives to be both physically and mentally healthy.
We call our holistic non-12 step program THRIVE because our processes enable those who attend our program to find and insightfully discover the true underlying cause, no matter how subtle, which slowly started the process that led to addiction and alcoholism. This finding provides the opportunity for people to realize what led them to innocently seek relief through drugs and alcohol. The THRIVE® process also helps people to rediscover who they really are.
People from Nashville and all around the United States have not only found relief but have also found a happier way to live. The results for many have been so profound that people from all over the area recommend Gulf Breeze Recovery to those they know who are suffering from alcoholism and drug addiction.
Gulf Breeze Recovery's location makes it the perfect destination for people from Nashville and other communities in Tennessee who feel a connection to the warm Gulf Waters.
On many of our unscripted testimonials you can watch on our website are many residents of Tennessee who know about the Pensacola Beach, Florida area. These individuals find Gulf Breeze Recovery to be the home away from home they need to begin a life-changing program. Learning to let go of old concepts about oneself is often enhanced by our location's natural amenities
We Specialize in Overcoming Chronic Relapse.
If you're ready for your next treatment center to be your last treatment center its time to stop looking and give us a call: (855) 400-6190. Our Program is a Holistic, non-12 step alternative to every other program of recovery available today and we call it THRIVE: Total Health Recovery.
Gulf Breeze Recovery's THRIVE® program is unlike any other and offers a proven "niche" for those who have struggled with major addictions to alcohol, heroin, prescription pills, cocaine, methamphetamine, and other substances resulting in chronic relapse. Unlike other programs, 12-step or holistic, where there is a progression of checklist items to get through, Gulf Breeze Recovery takes holistic to the next level with its treatment stages and the principles of total health recovery, creating a higher level of understanding concerning the true underlying cause of a person's addiction.
An insightful understanding of these recovery principles helps those suffering from addiction to "see" and focus on what they want rather than focusing on what they don't want and what they should avoid. Imagine, instead of leaving an alcohol and drug treatment center with a "toolkit" of ways to barely get by and "white knuckle" life without drugs or alcohol, you leave with a discovery of the true underlying cause that created the addiction, the rediscovery of who you really are and an entirely new view of life and how to enjoy it.
Gulf Breeze Recovery should be the first place you look to for recovery, especially if you have been unsuccessful in maintaining sobriety after other rehabs. Many have not only found lasting recovery, but also a new and better way to live.
---
Gulf Breeze Recovery guarantees a non-12 step holistic drug rehab program that goes beyond addiction and promotes a new outlook on life.
---
Gulf Breeze Recovery is Accredited:
As a unique and effective non-12 step method for addiction and alcohol treatment, Gulf Breeze Recovery has earned The Joint Commission's Gold Seal of Approval® for Behavioral Health Care Accreditation by demonstrating continuous compliance with its performance standards.
---
Call Us! We're Available 24/7:
No Telemarketers! One of the best things about our facility is you can speak directly with a caring person who is an onsite addiction specialist and discuss your individual needs without feeling like you are being sold something. We will explain the program and the reasons and science behind it and you decide if it sounds like a good fit. It's that simple.
---
THRIVE® Total Health Recovery is Effective:
We know recovery and a subsequent happy life is available to anyone suffering with addiction. After extensive research, we know that the beauty of our facility, its location on the water, the extensive one-on-one therapy, our highly-trained therapists and number of therapy hours people receive, along with our tailored program has been proven to work and gives people the best chance at lasting recovery.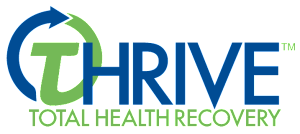 End Chronic Relapse and Start a New Life!
At Gulf Breeze Recovery we don't want you to have just a great recovery, we want you to have a great life!