Understanding Addiction.
This Wiki is in context to the Non 12 step program developed by Gulf Breeze Recovery called 
THRIVE: Total Health Recovery.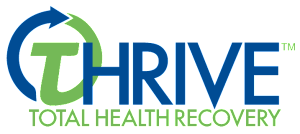 What is Addiction?
---
According to the American Psychiatric Association: –People with a substance use disorder have distorted thinking, behavior and body functions. Changes in the brain's wiring are what cause people to have intense cravings for the drug and make it hard to stop using the drug. Brain imaging studies show changes in the areas of the brain that relate to judgment, decision making, learning, memory and behavior control.
Why does Addiction Occur?
---
According to the National Institute on Drug Abuse, people begin taking drugs for a variety of reasons, including:
to feel good — feeling of pleasure, "high"
to feel better — e.g., relieve stress
to do better — improve performance
curiosity and peer pressure
How many people die from drug use?
---
The Centers for Disease Control and Prevention (CDC) report that there were more than 40,000 unintentional drug overdose deaths in the United States in 2011, a 118-percent increase since 1999. More than 22,000 people die every year from prescription drug abuse, more than heroin and cocaine combined.
Substance use disorder (Addiction) falls into four major groupings:
---
Impaired Control

Social Impairment

Risky Use

Tolerance and Withdrawal
(Pharmacological Criteria)
Mechanisms Underlying the Risk to Develop Drug Addiction.
---
In the concluding remarks of their paper "Mechanisms Underlying the Risk to Develop Drug Addiction..." Copyright © 2018 Ryvkin, Bentzur, Zer-Krispil, and Shohat-Ophir. The Authors assert: The risk of developing addiction is determined by molecular and neuronal mechanisms that influence the likelihood of progressing from initial drug exposure to repeated use. These mechanisms can shape the experience of initial consumption, the amount consumed, and the relative value of its reinforcing properties.
Other genetic components that control sensitivity to the hedonic and sedating effects of ethanol play a role in determining the extent of initial consumption and likelihood of repeated use. Upon repeated use, genetic factors that determine the extent of tolerance to ethanol-mediated responses can also shape the amount that is needed to reach the euphoric state.
The schematic model illustrating the genetic and motivational elements that influence the likelihood of progressing from initial exposure to repeated use. Red spiral depicts the multistage progression from initial drug exposure to drug dependence and addiction and the behavioral features that are shaped by molecular and neuronal mechanisms. Blue arc depicts the way by which internal state can modulate different features in reward processing via molecular and neuronal mechanisms affecting sensory sensitivity to reward-related cues, the motivation to seek and obtain rewards, and the reinforcing value of the consumed reward.
At Gulf Breeze Recovery's non-12 step holistic drug and alcohol rehab, we discovered addiction starts as a simple attempt to feel better.
That's it. No one says: "I want to become addicted." However, even though everybody has a different genetic predisposition and unique circumstances contributing to their addiction, the problem and the solution are both based on thought.
List of Other Resources and Articles About Non-12 Step Recovery.
---
---
Here are three more articles on addiction from Gulf Breeze Recovery's Blog.
Here are four of the testimonials from which the excerpts used in the video above were taken,
At Gulf Breeze Recovery we specialize in overcoming chronic relapse because our program is different, individualized, and holistic. However, our guests say it so much better in their unscripted testimonials. for more go to our testimonial page.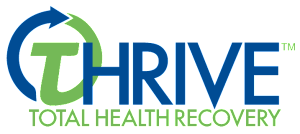 End Chronic Relapse and Start a New Life!
At Gulf Breeze Recovery we don't want you to have just a great recovery, we want you to have a great life!