Understanding Cocaine Addiction Recovery.
This Wiki is in context to the Non 12 step program developed by Gulf Breeze Recovery called 
THRIVE: Total Health Recovery.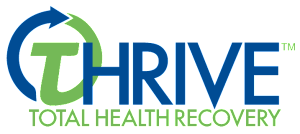 In this knowledge base article, we'll cover some of the latest science in cocaine addiction treatment. Unfortunately, when it comes to outside cures we think individuals who are looking for something new will end up getting the same old results: an eventual return to chronic relapse.
Latest solution: more pills for our ills.
In "A "New Vista" for Treating Cocaine Addiction" Two recent studies suggest that medications that activate a pair of opioid receptors may weaken cocaine users' drive to take the stimulant. Researchers believe this "opens new vistas on the treatment of cocaine addiction."
Scientists observed that, in previous studies with animals and people, the opioid treatment medication buprenorphine sometimes appeared to reduce cocaine intake, but only when given in high doses. Research also suggests that buprenorphine partially activates both the mu opioid receptor and the nociceptin opioid receptor — in high doses only. Following up on these clues, the authors of the new study showed that rats trained to self-administer cocaine took less of it when treated with compounds that activate the two receptors simultaneously and with roughly equal potency.
Compounds that blocked either of the receptors or activated them unevenly, had no impact on the animals' cocaine self-administration.
Advancing this idea, another team of researchers tested a new medication that activates both receptors and found that it comparably reduced rats' cocaine self-administration. The medication, cebranopadol, is currently in clinical trials as a pain reliever. The researchers now propose that cebranopadol is a promising candidate for the treatment of cocaine addiction.
In non-12 step holistic treatment, the real radical and effective approach to cocaine addiction comes from within.
As with most addictions, cocaine addiction begins with recreational use. The quick and intense "high" that users experience is followed by a low that leaves the person wanting to use again, so they begin to chase the high. Repeated use leads to addiction. With cocaine addiction, the long-term use can result in symptoms such as irritability, restlessness, panic attacks, and paranoia. In some cases, full-blown psychosis can result in an individual losing touch with reality and be having auditory hallucinations. Cocaine overdose deaths can occur with first-time use, or any time thereafter. When used with other substances, the risk for overdose increases. Fortunately, treatment options are available. According to the National Institute of Drug Abuse (NIDA), behavioral treatments for cocaine addiction have proven to be effective in residential settings.
Nothing beats the long-term benefits of a good holistic, transformative treatment program.
Advanced programs like THRIVE® Total Health Recovery, available at Gulf Breeze Recovery, use a combination of treatment options that are tailored to the individual to maximize their effectiveness to bring about a global shift in awareness that literally sets the stage for the major personal evolution of consciousness that leaves someone formerly unable to overcome a substance no longer interested in their old habit. Medically licensed detox combined with spa-based therapies begin to relax and make restful sleep and a healthy appetite possible. This combined with exercise, restores our guests to a state of physical health so one on one therapy, group counseling, yoga, meditation, and classes about the process of our new thinking and how we experience life and tap into our innate wisdom, human resilience, and intuitive process of insight for a new way of living in a happier state of being than when we needed substances to cope and survive. Instead we begin to THRIVE!
List of Other Resources and Articles About Cocaine Addiction Treatment.
---
---
Here is another article on Non-12 step Holistic Cocaine Addiction Treatment from Gulf Breeze Recovery's Blog.
Here are some testimonials of Cocaine Addiction by former guests at Gulf Breeze Recovery's non-12 step holistic drug and alcohol rehab.
At Gulf Breeze Recovery we specialize in overcoming chronic relapse because our program is different, individualized, and holistic. However, our guests say it so much better in their unscripted testimonials. for more go to our testimonial page.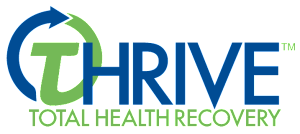 End Chronic Relapse and Start a New Life!
At Gulf Breeze Recovery we don't want you to have just a great recovery, we want you to have a great life!