Understanding Non-12 Step Approaches to Addiction Recovery.
This Wiki is in context to the Non 12 step program developed by Gulf Breeze Recovery called 
THRIVE: Total Health Recovery.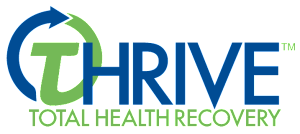 Non-Twelve Step Overview
This Knowledge-Base article is primarily about the development of a total health model and in particular the THRIVE®-Total Health Recovery Program in use at Gulf Breeze Recovery.
This article also embodies a broader discussion about the facts relating to non-12 step programs of recovery and contains links to other resources that fall under the category of "non-12 step" but are not a part, by design, of the THRIVE-Total Health Recovery Program.
Any program intended for addiction treatment not based on the 12 steps, outlined initially in 1935 as "suggestions" in the Alcoholics Anonymous "Big Book," can be considered a non-12 step program.
Joe Bailey, noted author with over 40 years of clinical experience in the field of addiction. In Joe Bailey's books: "The Serenity Principle: Finding Inner Peace in Recovery" and "Slowing Down to the Speed of Life: How to Create a More Peaceful, Simpler Life from the Inside Out," he shows those in recovery how to tap their own source of positive energy in a search for serenity.
History Behind the Development of a Non-12 Step Holistic Recovery Model:
The THRIVE-Total Health Recovery Program was developed by a team of addiction recovery experts who wanted to help people understand the true underlying cause of their addiction problem rather than band-aid their feelings of discomfort with the routines, rituals and doctrine of traditional treatment models.  The team also focused on the unmet needs of those who were suffering from chronic relapse.  Inspired by the Three Principles of Psychology (Mind, Thought, and Consciousness) they determined to create a program that would represent a paradigm shift in the current model for addiction treatment to a more effective method.
The THRIVE program is a holistic approach that employs the three principles to reacquaint individuals to their own natural health, resiliency, and serenity. This insight-based method helps people rediscover and reconnect with who they really are.
THRIVE: Total Health Recovery
Gulf Breeze Recovery's holistic, non-12 step addiction recovery program (THRIVE) works to reveal the natural wellness and strength of the individual that is present in everybody from birth. This approach to rehabilitation stands in stark contrast to traditional 12-step recovery programs and is one of the reasons why our program can work for people when traditional methods have not.
While traditional addiction recovery programs may work for some people, they do not work for everyone. In fact, there is mounting evidence that traditional 12-step programs may be detrimental to the recovery process of some. Focusing on resentments, addictive thoughts and rituals while outlining numerous steps that someone trying to overcome addiction must go through to replace and resist their addictive behaviors is not an effective remedy for many who have tried this method.  This doesn't mean that the traditional method is bad, it just means that it doesn't resonate with everyone.
Based on Wellness and Resiliency
With a non-12 step approach to recovery, instead of looking at all the ways an individual needs to fix something that is wrong, the THRIVE® program gently points people back to themselves and their inner health that has always been there but may have been covered up due to active addiction. This process helps them awaken to the real possibility of finding true serenity and happiness without the need for drugs and alcohol. Those participating in the program will begin to recognize their true resilient nature. They will also come to find that feelings of weakness are brought about by addictive thoughts that can be recognized and made powerless. These thoughts can last for only a moment once we understand their true nature, and we can decide how to respond to or choose how to act on them. We can then let these negative thinking patterns pass and instead move to our next, positive experience.
By developing education and personal growth, we show individuals they can comfortably respond to addictive thoughts - free from desperation and fear. The recognition of this ability allows people to become captains of their own ship rather than slaves to a "disease."
Once individuals take part in a non-12 step, holistic method for addiction rehabilitation, even if traditional, 12-step models have not worked, the difference can be impressive.
At a non-12 step recovery facility like Gulf Breeze Recovery, we work to provide an environment that is encouraging to the education and recovery of our patients. By working alongside our residents, through a system of courses and lifestyle engagement, our goal is to provide the foundation from which they can find a peace of mind and the ability to move beyond being a victim of addiction.
List of Other Resources and Articles About Non-12 Step Recovery.
---
---
More articles on Non-12 Step Recovery.
Here Are Three Unscripted Testimonials of Guests Who Overcame Chronic Relapse:
At Gulf Breeze Recovery we specialize in overcoming chronic relapse because our program is different, individualized, and holistic. However, we end up sounding like we are selling when our guests say it so much better in their unscripted testimonials. Here are just a few, for more go to our testimonial page.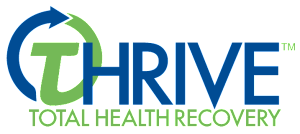 End Chronic Relapse and Start a New Life!
At Gulf Breeze Recovery we don't want you to have just a great recovery, we want you to have a great life!
Other Non-Twelve-Step Recovery Group Options
---