Laurie was dying out there, using fentanyl, methadone, cocaine, and drinking rum with benzodiazepines every day.
Watch Laura's full unedited interview:
Here's a short written excerpt from Laurie's edited testimonial interview.
These are unscripted and only edited to remove the voice of the interviewer and any parts that are not part of the guests' testimonial. The guests offer them out of love and support.
---
"What got me here is, about a year ago, there was nothing special about that day. It wasn't anything significant that was going on in my life, and I was using fentanyl, methadone, cocaine, Captain Morgan, and benzodiazepines, every day, for a year and a half. I was killing myself! I was dying out there!
I felt worthless I felt empty, I felt like I had absolutely nothing to offer this world, and I knew that there has to be some treatment out there. So I went out to Karen Treatment Center out in Pennsylvania. I went there for 45 days just to feel better again, and then I went into the next facility from there which was a step-down facility, and then I went into sober living.
I worked really hard to get to where I got. It was a 12-step program. I was learning it and doing the work but you know when I came back home I ended up one day just decided: "it's just gonna be one." Also, I knew; I knew deep down that wisdom that you have inside of you, I knew that it was the wrong thing to do, and I knew as I went through the entire process to do it that it was wrong, but I was continuing to lie to myself.
It was like having two voices in my head, and it goes back into: "You know what, I'm not going to get this anyway. I'm gonna fail at some point regardless, so I might as well just do it now." And I went and did it and it didn't longer than four weeks. Where I was keeping my head above water thinking that I could hide this and you know everybody knew but Laurie and it ended up going right back into what I was doing, and I never thought I would see intravenous use, and that's what my story's been for years now.
I overdosed three times in two weeks. I've been to numerous treatment centers and I've been on that merry-go-round of jail, detox, treatment centers, giving up and saying screw it, this is what my life is I guess.
I didn't have much serenity when I came in here, nor did I think I was eligible for it. Eligible for any kind of good life.
We're called guests. We're not called patients, were not called clients, but guests. So you feel invited into this place, from the atmosphere to the love from the staff.
I got lucky enough to have a good group of people that were in here and that really took to this program, gained what you can achieve within yourself, to live this fantastic life, and walk around like [Pause] not that you have no cares, but that you're okay no matter what.
I was amazed by that. These people took me under their wing and said: "you can have that too." Because I was a mess when I came in here and I started to have hope.
At that point, I started to have hope, maybe I could be eligible for this too?
The Serenity Principles was the first book that I read. I feel grateful now when I look at it even though I was all over the place at the time. The author of that book came here. He's here a couple of times a year, and you know, he spoke to us at two different groups about his book and about his experience. He's in his 70s and looking like he's 40 and that's because when you're a kid at heart and you live life by being free and not stressing so much, and trying to control things that you can't, it's amazing how young you can stay if you feel young in your heart.
Like Joe Bailey said: there is no figuring it out that doesn't exist you're never gonna figure it out you already have within you and you can start by doing that now slowly. I don't remember what staff member ran a group but the way it was explained where I just said oh I get it and that's what I was told is just keep showing up.
The first month, you're going through neurofeedback. You're also going through the spa. You're also starting to eat right again. We have chefs here that make everything from scratch, where do you find that?
That's another thing, you start exercising. It takes a month for your mind to clear out, for you to not think you know everything, for you not to have tunnel vision, it gives you the ability to get everything out, so you can be clear-headed from a physiological standpoint.
The second month is where you're able to retain, listen, and understand what's being brought to you, and brought to your attention, whereas the first month we're just starting to feel better again.
When you're let back out in the world after 28 days how much of a chance do you really have?
Here they designed the thrive program so you have a chance, so you can take the time for yourself. Because when you look at two months, that's such a short amount of time, considering you can be given an entire life as a result of it."
---
Want to read more about Gulf Breeze Recovery's non 12 step, holistic drug and alcohol rehab? Check out some of our latest posts:
Researchers Identify Role of Key Brain Signaling Protein in Alcohol Use Disorder
January 29, 2021
College Students Who Returned Home Due to Pandemic Drinking Less
January 29, 2021
Overdose Deaths Soar in the Midst of a Pandemic
January 27, 2021
Alcoholism Today in Seniors and Younger Generations
January 20, 2021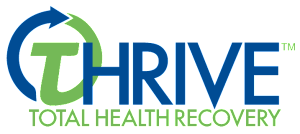 End Chronic Relapse and Start a New Life!
At Gulf Breeze Recovery we don't want you to have just a great recovery, we want you to have a great life!