The Substance Abuse Top-Ten
Substance abuse is an ongoing and growing concern. It isn't a big city problem, a cultural problem, or a problem that can be explained by lack of finances, race, sex, or age. It is a problem faced by the entire United States, and beyond that to much of the world.
WalletHub recently delved into the substance abuse problem with a major research article, examining all 50 states and the District of Columbia. They found that while some states ranked much higher with substance abuse issues than others, those ratings could change as the data is examined in different ways.
When their overall results were tallied for highest drug use, the dubious honors went to the following states, in this order:
District of Columbia
Michigan
Missouri
West Virginia
Indiana
Arkansas
New Hampshire
Kentucky
Colorado
New Mexico
---
Many of these states, and the District of Columbia, not surprisingly, ranked high in other ratings in the study.
For example, the District of Columbia ranked 4th in the highest number of teenage users, 2nd in the highest number of adult users, and it tied for first place with West Virginia, Pennsylvania and Ohio for the most overdose deaths per capita.  It also came in 2nd for the fewest number of treatment facilities per 100,000 drug users.
With the second place in overall results, Michigan ranked 3rd in drug use and addiction, 7th in drug health issues and rehab ranking, and only 14th in the law enforcement ranking.
Ratings varied greatly as research results were calculated in a variety of ways.  For the most people receiving substance abuse treatment per 100,000 drug users, the top five are:  Maryland, Connecticut, New York, Iowa, and Minnesota.  In that same category the bottom five are:  Illinois, Nevada, West Virginia and New Mexico.
The highest number of adults with unmet drug treatment needs were ranked as:
District of Columbia, Vermont, Colorado, Connecticut and Washington.  The fewest drug and alcohol treatment centers per 100,000 drug users were:  Nevada, District of Columbia, Texas, California and Oregon.  Oddly enough, only the District of Columbia ranked in the top five in both categories.
Drug arrests do not appear to be a major factor in changing overall statistics for substance abuse.
The states with the highest number of drug arrests per capita were listed as follows:  South Dakota, Wyoming, South Carolina, North Dakota and Mississippi, while the lowest number of drug arrests per capita was Rhode Island, Vermont, Washington, Massachusetts and Alaska.  None of those states in either the highest or lowest number of drug arrests per capita ranked in the top ten ranking for highest drug use.
Substance abuse can be categorized in a multitude of ways in an ongoing effort to find solutions to curb the destruction that follows in its wake. Given the government's efforts to "curb" substance abuse and the prevailing method of treatment, there seems to be no clear-cut solution.
If you or someone you care about, has an ongoing history of substance use and/or relapse, contact us at Gulf Breeze Recovery or call: (855) 433-4480 to speak to an addiction expert to learn more about our program that has helped so many people overcome their addiction and embrace life.
We help people not just to survive, but to THRIVE!
About Gulf Breeze Recovery:
---
Gulf Breeze Recovery is changing the future of addiction treatment with the THRIVE® program focused on overcoming chronic relapse.
Gulf Breeze Recovery's THRIVE® program is a non 12-step approach designed for those who are looking for a drug and alcohol treatment program to produce a different and positive result.
This non-12 step program allows you to drive beyond your addictions and promotes a new outlook on life.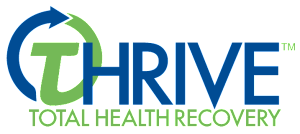 End Chronic Relapse and Start a New Life!
At Gulf Breeze Recovery we don't want you to have just a great recovery, we want you to have a great life!