Helpful quotes for those in addiction recovery.
The road to recovery requires an honest look in the "mirror" and an openness to consider one's "situation" or "world" in a different manner.
Recovery, and finding happiness that has been so elusive, is a process worth doing. There may be days filled with hope and determination, followed by days of uncertainty and hopelessness. This emotional "roller coaster" is a natural function of recovery and eventually "smooths out." Recovery can be challenging with much to gain. The alternative to recovery is loss, whether it is life, well-being, family, freedom, etc.
The following quotes speak about recovery and its alternative:
---
"My recovery must come first so that everything I love in life does not have to come last." -Anonymous


 "My worst days in rehab are better than my best days in relapse." -Kate Le Page


"Sometimes the smallest step in the right direction ends up being the biggest step of your life. Tip toe if you must, but take the step." -Naeem Callaway


"I have come to believe that caring for myself is not self-indulgent. Caring for myself is an act of survival." -Audre Lorde


"You didn't come this far to only come this Far." -Anonymous


"Sobriety is more than not using – it is creating a new life that supports it" -Michelle Farris


"No matter what the situation, remind yourself, I have a choice" -Deepak Chopra


"Self-love is the greatest medicine." -Anonymous


"Nobody stays recovered unless the life they have created is more rewarding and satisfying than the one they left behind." -Anne Fletcher


"Recovery is not simple abstinence. It's about healing the brain, remembering how to feel, learning how to make good decisions, becoming the kind of person who can engage in healthy relationships, cultivating the willingness to accept help from others, daring to be honest, and opening up to doing." -Debra Jay


"At any given moment you have the power to say 'this is NOT how the story is going to end.'" -Christine Mason Miller


"It does not matter how slowly you go as long as you do not stop." -Confucius


"I am allowed to love myself. I am allowed to forgive myself. I am allowed to be happy." -Anonymous


"So far you've survived 100% of your worst days. You're doing great." -Anonymous


"Whatever is good for your soul…do that." -Anonymous


"I am a survivor, not a victim." -Anonymous


"The strength to overcome is already inside me, and I open myself to it."
---
There is a wonderful life awaiting those who are willing to undergo change and take the first steps on the road to recovery. The road may sometimes be rough and bumpy, but the journey is rewarding and always worth the price.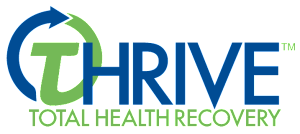 End Chronic Relapse and Start a New Life!
At Gulf Breeze Recovery we don't want you to have just a great recovery, we want you to have a great life!