Gulf Breeze Recovery is a non-12 step holistic drug and alcohol rehab that specializes in helping our guests overcome chronic relapse.
Our non-12 step, individualized, holistic approach is especially effective where people have experienced chronic relapse. Gulf Breeze Recovery guarantees a drug and alcohol treatment program that goes beyond addiction and promotes a new outlook on life.
We refer to those who come to our facility as guests, and we treat them as such. Our comfortable, spa-like facility is designed to feel like a home away from home. This allows our guests to relax and focus on the recovery of their health without unnecessary distractions. Our non-12 step holistic drug rehab is not a one-size-fits-all program, and our guests are treated as individuals. Our program allows guests to see for themselves that they are not broken or limited by their past behaviors. We show them an entirely different perspective of themselves and the world around them.
If you're ready for your next treatment center to be your last treatment center, it's time to stop looking and give us a call: (855) 400-6190
Hi, I'm Kat, our Admissions Director. I'm one of the people likely to answer the phone when you call our facility. I am also a graduate of our unique and cutting edge drug and alcohol treatment program we call THRIVE® Total Health Recovery.
What you see is what you get.
Our guest's tell it like it is.
When was the last time you woke up happy?
Despite major advances in the fields of addiction treatment and mental health, the vast majority of drug and alcohol treatment centers are still using the same basic program that was created in 1935. Those who have been to multiple treatment centers without success often find that they have only actually attended ONE program, only ONE. Some of the services may have varied from one center to another; however, the program was fundamentally the same.
Our program is about more than learning to survive addiction; it's about learning how to thrive!
Gulf Breeze Recovery's THRIVE® program focuses on ending chronic relapse by finding the underlying, root causes of addiction, rather than solely on addictive behaviors. Our guests experience real, sustainable change that can only come from the inside out. Different program, different results.
Check us out for yourself. Our mission is to provide our guests with absolute transparency.
The drug and alcohol rehabilitation environment is almost as important as the individualized holistic drug rehab program. How a drug and alcohol rehabilitation center handles the "details" can make all the difference between an unsuccessful and successful rehab experience as well as end the cycle of chronic relapse. Fashioning an environment that is conducive to recovery is an important detail that maximizes you or your loved one's opportunities to enjoy a successful recovery. We've created this Google Certified Virtual Tour for your convenience.
We use a holistic, individualized, caring approach because it works! Learn more about THRIVE, our non twelve step alternative drug and alcohol treatment program.
Chronic relapse is frustrating for families of addicts and for the addicts they love. Gulf Breeze Recovery's THRIVE program is an alternative that WORKS. Unlike other "cookie-cutter" rehabs, our insight-based program takes into account the latest scientific and therapeutic techniques such as Eye Movement Desensitization and Reprocessing (EMDR), an integrative psychotherapy approach that has been extensively researched and proven effective for the treatment of trauma in addiction, and Neurotherapy, also called neurofeedback, that uses real-time displays of electroencephalography (EEG) to illustrate brain activity.
Dawn arrived feeling hopeless and broken, at Gulf Breeze Recovery, she found healing, hope, and sustainable change.
We helped Dawn shine a light on the truth that she is so much more than an alcoholic. Like so many others, she arrived feeling unworthy and un-salvageable. We showed her that she wasn't broken and helped her to find the joy and fun in everyday life again. Dawn talks briefly about her experience with our medically licensed detox (performed correctly, the detoxification process can be achieved safely and comfortably), our counseling, and how she and her whole family benefitted as well. Our program is like no other in the world, and our guests and their families describe it best!
Watch Dawn's full testimonial: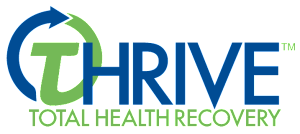 End Chronic Relapse and Start a New Life!
At Gulf Breeze Recovery we don't want you to have just a great recovery, we want you to have a great life!