Could Opioids have played a role in Prince's death too?
Once again, Opioids are suspected for being at the heart of another great loss. New reports are coming in that Prince, who died last week in his home from undetermined causes, had opioid pain pills like Percocet in his home and on his person when he died. The U.S. Drug Enforcement Agency has now been brought in to help investigate the cause of death for the singer, most likely to determine if the pain pills were responsible for his death if he was overprescribed the medication, or whether those pills were acquired through the proper health channels. Source: CNN
Opioids are commonly prescribed in the U.S. for moderate to severe pain issues and are one of the fastest growing addictions in the country, with an estimated 36 million people who abuse opioids worldwide, and approximately 2.1 million people in the United States suffering from substance use disorders related to prescription opioid pain relievers in 2012. The number of accidental overdoses from opioid painkillers has quadrupled since 2009, and this figure is not slowing down. CNN reports that 81% of all Percocet prescribed in the world are in the United States.
---
Look at these three statistics on Opioid Addiction.
Opioids work by reducing the intensity of pain signals that reach the brain.
Opioids work on the areas of the brain that control emotions, which helps reduce the effects of a painful stimulus. Opioids are often prescribed before or after a surgery, after an accident, and for people with chronic pain where non-opioid medications are not strong enough to provide relief. Just one large opioid dose can cause extreme respiratory depression and death. Patients with legitimate pain issues and correctly monitored prescriptions can quickly become addicted to opioids, which in itself can be life-threatening.
The most common signs of addiction are:
---
increased general anxiety

depression

irritability

lowered motivation

difficulty sleeping

decreased appetite.
A person addicted to opioids may also spend a significant amount of time trying to:
---
obtain more medication

abandon other important activities

unsuccessfully attempt to stop using their prescription.
Want to read more about Gulf Breeze Recovery's non 12 step, holistic drug and alcohol rehab? Check out some of our latest posts:
Researchers Identify Role of Key Brain Signaling Protein in Alcohol Use Disorder
January 29, 2021
College Students Who Returned Home Due to Pandemic Drinking Less
January 29, 2021
Overdose Deaths Soar in the Midst of a Pandemic
January 27, 2021
Alcoholism Today in Seniors and Younger Generations
January 20, 2021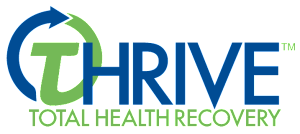 End Chronic Relapse and Start a New Life!
At Gulf Breeze Recovery we don't want you to have just a great recovery, we want you to have a great life!