Take our ten-question quiz.
Most people feel well educated about the perils of substance abuse.
But sometimes what we think we know might not be entirely true.
Take our ten-question quiz to see how you score.  Even if you get some answers wrong, you might learn something you didn't know about addiction.
If you have a teenager, have them complete it too, and then compare answers. Prevention begins with open communication and understanding the facts.
Understanding Substance Abuse Quiz.
Opioid addiction only occurs after long term use.
True / False
With better education about the risks of tobacco use, annual deaths in the United States related to tobacco use is now:
A. Less than 50,000
B. Just over 100,000
C. About 440,000
"Marijuana is a natural product and smoking it for medicinal reasons is completely safe.
True / False
If a person has a history of recovery followed by relapse, substance abuse treatment is not going to work for them.
True / False
Some drugs have a chemical structure similar to natural brain chemicals called neurotransmitters.
True / False
Underage drinking is a relatively harmless rite of passage and is unrelated to adult alcoholism.
True / False
"Spice" is considered to be a "fake marijuana" that is usually smoked and is harmless.
True / False
For nicotine addiction, smokeless tobacco (chewing tobacco and snuff) is a safer alternative without the risk of cancer.
True / False
When tobacco products could no longer be advertised on television, media promotion practically stopped.
True / False
The widespread legalization of marijuana proves that it is non-addictive.
True / False
FALSE According to WebMD, patients without a diagnosis of cancer, who are prescribed a single day supply of a narcotic painkiller can result in 6 percent still using opioids a year later. For patients who took opioids for eight days or longer, 13 percent continued with long-term opioid use.
C. About 440,000
FALSE Any product that is smoked can hurt your lungs. You can't be sure what chemicals are in smokeable marijuana. It can affect both your thinking and your motor skills which can make driving risky.
FALSE Sometimes addiction can be hard to overcome, and relapse is not uncommon. A quality treatment program can help not only to overcome addiction, but also to help prevent relapse. True recovery takes time for brain chemicals to readjust, time to learn and maintain a healthier lifestyle, time to develop a strong support network, and time to develop an understanding of addiction and how to avoid relapse.
TRUE
FALSE According to the National Institute on Drug Abuse, 40% of people who begin drinking before age 15 eventually become alcoholics.
FALSE Vomiting, confusion, and hallucinations from spice sometimes result in emergency room treatment.
FALSE Smokeless tobacco increases cancer risks, especially oral cancer.
FALSE Songs and movies continue to promote substance abuse. A study completed in 2008 showed that 75% of songs mentioned drugs, alcohol or tobacco use. Almost 70% of the top 90 movies of the past two decades show characters smoking or getting drunk.
FALSE According to the National Institute on Drug Abuse (NIDA), "Marijuana use can lead to the development of problem use, known as a marijuana use disorder, which takes the form of addiction in severe cases. Recent data suggest that 30 percent of those who use marijuana may have some degree of marijuana use disorder. People who begin using marijuana before the age of 18 are four to seven times more likely to develop a marijuana use disorder than adults"
At Gulf Breeze Recovery, we understand addiction and recovery. If you or someone you care about, has an ongoing history of substance use and/or relapse, we can help.
We know that each person with addiction faces individual challenges that cannot be addressed with a cookie-cutter treatment program.  Our program offers holistic care with intensive individual counseling.  If you or someone you care about, has an ongoing history of substance use and/or relapse, we can help.
If you or someone you care about, has an ongoing history of opioid or any other substance abuse and/or relapse, we offer hope and we can help. Contact us at Gulf Breeze Recovery or call: 833.551.2356 to speak to an addiction expert to learn more about our program that has helped so many people overcome their addiction, rediscover their dreams and embrace life.
We help people not just to survive, but to THRIVE®
About Gulf Breeze Recovery:
Gulf Breeze Recovery, unlike other treatment centers in Florida, is a non 12 step holistic drug and alcohol rehab that is changing the future of addiction treatment with their THRIVE® (Total Health Recovery) program focused on overcoming chronic relapse.
Gulf Breeze Recovery's THRIVE® program is a non 12-step approach designed for those who are looking for a drug and alcohol treatment program to produce a different and positive result.
This non-12 step program allows you to drive beyond your addictions and promotes a new outlook on life.
We are licensed by the Florida Department of Children and Families, and our last audit scored 99.7! Also, we are gold certified by the Joint Commission.
Want to read more about Gulf Breeze Recovery's non 12 step, holistic drug and alcohol rehab? Check out some of our latest posts:
Researchers Identify Role of Key Brain Signaling Protein in Alcohol Use Disorder
January 29, 2021
College Students Who Returned Home Due to Pandemic Drinking Less
January 29, 2021
Overdose Deaths Soar in the Midst of a Pandemic
January 27, 2021
Alcoholism Today in Seniors and Younger Generations
January 20, 2021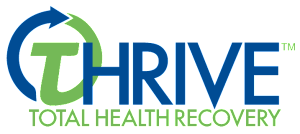 End Chronic Relapse and Start a New Life!
At Gulf Breeze Recovery we don't want you to have just a great recovery, we want you to have a great life!
Contact Us

, or Call:
833.551.2356