Having a loved one with addiction hurts the entire family.
Family members want their addicted loved one to just be "normal" again, to just be themselves again. Sometimes they wonder if the person they once knew is gone forever.
Often the addicted person will have gone to alcohol treatment programs and then relapsed one or more times. Sometimes the addicted person has stolen from family members, or lied to them repeatedly, or even been physically threatening. Families want to help, but often don't know how. Offers to help their loved one find a treatment program are often refused repeatedly.
What can a family do?
First of all, don't give up. Addiction is treatable, and recovery is possible, the person you love is still there once the addiction is overcome.  But the journey can be a bit rocky, especially at first, for both the person with addiction and their family.  Know that as your loved one becomes healthier, their treatment process will become easier both for them and for you.
Take the time to find a reputable rehabilitation center. Not all treatment programs are created equally. Find a program that works most closely with your loved one's belief system.  12-step programs don't work for everyone.  Know there are other successful programs available.  Look for testimonials from people who have gone through the program over several years.
Understand that a person who is addicted typically has had a long time of both hiding their addiction and protecting it. Early on, in the recovery process, people with addiction will often still do that.  They may make demands to leave the treatment program and have a long list of reasons why they shouldn't stay.  Remember that for treatment to have a chance to work, your loved one needs to be strongly encouraged to stay and participate in the program.
Realize that your loved one did not become addicted overnight, and recovery will not happen overnight. Remember that the shortest program is not necessarily the best program. Recovery takes some time for physical and emotional withdrawal from the substance to subside. As the person's mental state begins to clear they can then become more vested in their recovery process.
Set strong boundaries with your loved one. Make it understood that they will be expected to devote the needed time for their recovery process and let them know that you support them taking that time.
If the treatment center you and your loved one chose for their rehabilitation offers services for family members, take advantage of them. This can be a wonderful opportunity to learn about your loved one's treatment program and how to support their new substance-free lifestyle.  It can also be an opportunity to be supported by other families who have gone through similar situations.
As your loved one completes their treatment program, discuss with them, and possibly with someone from their treatment team, what support the family can offer their loved one as they transition home. Having a safe home environment free from temptation to use their substance of choice can be a great first step in a successful transition home.
If post-treatment support is offered to your loved one, encourage them to participate. Transitioning from the safe environment of a treatment facility, back to the "real" world with the same people and temptations that were there prior to treatment is more easily navigated when support is available.
Ask for help if you need it. With your loved one's written permission, you can speak with someone from their treatment team that might be able to offer suggestions during the rehabilitation process and transition home.
Understand that treatment is a complicated, multi-faceted process, but it is worth every moment to have your loved one healthy, happy and no longer under the influence of substances.
Are you looking for a treatment option that can help make a difference? Here's what you can expect from THRIVE, Gulf Breeze Recovery's non 12 step holistic drug and alcohol treatment program.
</center
Contact us at Gulf Breeze Recovery or Call: 833.551.2356 to speak to an addiction expert to learn more about our program that has helped so many people overcome their addiction and embrace life. We help people not just to survive, but to THRIVE®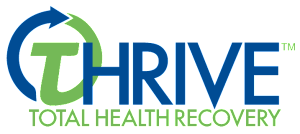 Want more? Check out Gulf Breeze Recovery's latest blog articles or go to our Recovery Blog to find out more.
Early Alcohol Sensitivity Can Help Predict Predisposition to Alcohol Use Disorder
January 29, 2021
Researchers Identify Role of Key Brain Signaling Protein in Alcohol Use Disorder
January 29, 2021
College Students Who Returned Home Due to Pandemic Drinking Less
January 29, 2021
Overdose Deaths Soar in the Midst of a Pandemic
January 27, 2021