Gulf Breeze Recovery's medically licensed detox wing has a team of Doctors and Nurses who provide licensed medical care 24/7.
We have discovered that when performed correctly, the detoxification process can be achieved safely and comfortably. We are a fully licensed medical detoxification recovery facility. To ensure you or your loved one's safety, our detoxification wing is an acute care zone. Our team of doctors and nurses provide care 24 hours a day seven days a week. We are able to care for you or your loved one immediately upon admissions, which prevents any lapses of care for him or her.
Immediately upon admission, we are able to care for you or your loved one to prevent any lapse in treatment.
Our research shows that a person's total perceived experience in a drug treatment center can be directly associated with his or her detoxification experience. When people feel that they are being cared for and that the medical staff is doing everything they can to make their experience as comfortable as possible, then that positive association is carried over into the rest of the program. We understand how important it is for our guests to begin their program with a positive mindset. Our detoxification wing is built with our guests in mind. For you or your loved one's comfort, the detoxification section is in a separate wing of the building and is equipped with private rooms. Our medical doctors and nursing staff are highly skilled and trained in drug and alcohol detoxification protocols ensuring that you or your loved one has a safe, comfortable withdrawal.
Our Detox's Medical Director's endorsement is more than just professional, it's personal!
In addition to being a board certified addiction specialist, Dr. David Espenscheid, MD is also a family medicine doctor who has been practicing in Pensacola, FL. for 34 years. His endorsement of our program is more than clinical, it's personal!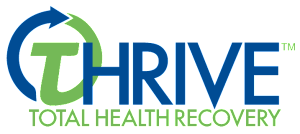 End Chronic Relapse and Start a New Life!
At Gulf Breeze Recovery we don't want you to have just a great recovery, we want you to have a great life!