Other rehabs that I've been to were 12 step-based.
Sometimes 12 steps work for some people. And sometimes it doesn't work for others. It helped me stay clean for a year and a half. But the difference between there and here is, they introduce the three principles of mind thought and consciousness. And that's something that the other rehab doesn't teach. Here you learn so much about not just mind, thought, and consciousness but about yourself. And you learn everything that's underneath that's creating all of these needs to come up and you get to figure out why you're numbing yourself. It helped so much more. And I know now that I'll be able to stay clean.
I definitely had to do a detox.
I was in detox for about a week, due to how much my use and how my physical body was reacting, and honestly, the staff is amazing, especially in detox, they make sure you're okay. They give you all the right things to help you to settle yourself. And it also gives you that time to understand what the program is like and get more information as well. And it's very comforting. My first day out detox was on a Friday and we did a group on what our ego versus our true self is. And that was my first group of day and I did a group and I started bawling my eyes out because it felt good to be able to release all that negative thinking I had about myself and start seeing what's true.
We get four books when we first enter, and I automatically started with the A Whole New Earth. There was a part of the book where they're talking about the pain body. That was my aha moment. And then there was another book that also gave me another Aha, which is the Little Book of Big Change. I've worked with Amy Johnson before and I didn't get it at the time. But now I'm able to talk with my therapist about the book it just helped me realize much quicker "this is why I'm here. This is why I'm doing this."
The health of the whole family
By the time we started to do family sessions, I would still get into porcupine mode, but we were able to talk things through and the last two weeks my Mom said to me, your back, and I'm so grateful to hear you, be you. I started crying because it's taken since I was 18 years old, I lost who I was, and I didn't know who I really was till now. And being able to have that eight-hour outing that you have with your family was just pure joy and enlightenment with the family and it felt amazing.
Aftercare and Intensive Outpatient Programs
I've already started school. I'm going to be getting my bachelor's in psychology and proceed to my master's in social work. I'm leaving with a sober coach until they feel I'm ready, which is perfect, because that's something I was looking forward to keep me on track. I am able to talk with the therapist and ask for their advice and guidance.
With the Intensive Outpatient Program I'll be able to keep getting outside of my comfort zone and experiencing the feelings that I just kept stuffing before.
Riley graduated during the COVID-19 Outbreak
Many people seeking treatment are concerned about the risks involved. At Gulf Breeze Recovery, we are now providing COVID-19 testing for all incoming guests. Riley found treatment precautions to be conducive to an expanded experience of bonding with other guests and greater use of the facilities amenities such as art therapy, water movement therapy. group outings in nature, and more!
About Gulf Breeze Recovery:
Gulf Breeze Recovery, unlike other treatment centers in Florida, is a non 12 step holistic drug and alcohol rehab that is changing the future of addiction treatment with their THRIVE® (Total Health Recovery) program focused on overcoming chronic relapse.
Gulf Breeze Recovery's THRIVE® program is a non 12-step approach designed for those who are looking for a drug and alcohol treatment program to produce a different and positive result.
This non-12 step program allows you to drive beyond your addictions and promotes a new outlook on life.
We are licensed by the Florida Department of Children and Families, and our last audit scored 99.7! Also, we are gold certified by the Joint Commission.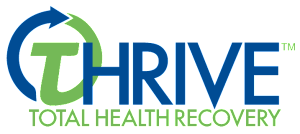 End Chronic Relapse and Start a New Life!
At Gulf Breeze Recovery we don't want you to have just a great recovery, we want you to have a great life!