Another consequence of opioid abuse: Heart disease.
The fact that the United States is in the midst of an "Opioid Crisis" or an "Opioid Epidemic" is old news.  Statistics are staggering when we look at the number of people who are addicted to opioids and the rising number of opioid deaths each year.
The effects, however, of opioid abuse continue to emerge in unexpected ways.  According to a U.S. News and World Report article published on Sept. 18, 2019, research has identified another consequence of opioid abuse, a potentially deadly heart infection called infective endocarditis.
Drug abuse is the primary risk factor for infective endocarditis.
Infective endocarditis is a bacterial infection that most often affects young, white males who are poor and who share needles.  Many of them also abuse alcohol and may have HIV and hepatitis C.
With infective endocarditis, the bacteria enters the blood stream and attacks the heart's lining or valves, which can lead to a leaky heart valve, abscesses around the heart valve, stroke or heart failure.  Drug abuse is the primary risk factor for infective endocarditis.
The research data shows that opioid abuse was involved in 16% of infective endocarditis cases in 2016, doubling the percentage diagnosed in 2002.  Of the 30,000 cases of infective endocarditis diagnosed in the United States each year, 6,000 people die.
According to the National Institute on Drug Abuse (NIDA), research shows that about 80 percent of individuals who are heroin users, started their addiction by misusing prescription opioids.
In an effort to address the ongoing opioid crisis, the U.S. Department of Health and Human Services (HHS) has identified their top five priorities, which are:
Improving access to treatment and recovery services
Promoting use of overdose-reversing drugs
Strengthening our understanding of the epidemic through better public health surveillance
Providing support for cutting-edge research on pain and addiction
Advancing better practices for pain management
Prevention is the key to stopping the opioid crisis, but to date no one has discovered the way to stop the initial use or abuse of opioids.
Quality substance abuse treatment is required to help people who are already addicted find their way to long term recovery.  Gulf Breeze Recovery is a holistic, non-12-step, substance abuse treatment program that focuses not only on helping their guests achieve sobriety, but also helping them achieve a healthy, happy lifestyle.
If you or someone you care about, has an ongoing history of opioid or any other substance abuse and/or relapse, we offer hope and we can help. Contact us at Gulf Breeze Recovery or call: 833.551.2356 to speak to an addiction expert to learn more about our program that has helped so many people overcome their addiction, rediscover their dreams and embrace life.
We help people not just to survive, but to THRIVE®
About Gulf Breeze Recovery:
Gulf Breeze Recovery, unlike other treatment centers in Florida, is a non 12 step holistic drug and alcohol rehab that is changing the future of addiction treatment with their THRIVE® (Total Health Recovery) program focused on overcoming chronic relapse.
Gulf Breeze Recovery's THRIVE® program is a non 12-step approach designed for those who are looking for a drug and alcohol treatment program to produce a different and positive result.
This non-12 step program allows you to drive beyond your addictions and promotes a new outlook on life.
We are licensed by the Florida Department of Children and Families, and our last audit scored 99.7! Also, we are gold certified by the Joint Commission.
Want to read more about Gulf Breeze Recovery's non 12 step, holistic drug and alcohol rehab? Check out some of our latest posts:
Researchers Identify Role of Key Brain Signaling Protein in Alcohol Use Disorder
January 29, 2021
College Students Who Returned Home Due to Pandemic Drinking Less
January 29, 2021
Overdose Deaths Soar in the Midst of a Pandemic
January 27, 2021
Alcoholism Today in Seniors and Younger Generations
January 20, 2021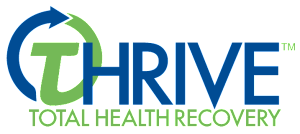 End Chronic Relapse and Start a New Life!
At Gulf Breeze Recovery we don't want you to have just a great recovery, we want you to have a great life!