Addiction and overdose deaths are now killing more than all cancers combined.
According to the Surgeon General's Report published in 2016 "20.8 million people aged 12 or older in the United States had a substance use disorder. That number is similar to the number of people who suffer from diabetes and more than 1.5 times the annual prevalence of all cancers combined (14 million)."
Those numbers have not improved in the past three years.  The report further illustrated the expansiveness of addiction issue by pointing out that 1 out of every 7 Americans will face addiction.  These days almost every family has been touched by addiction of a family member or friend.
Addiction is deadly.
According to the National Institute on Drug Abuse, overdose deaths in the United States have increased from 16,849 in 1999 to 70,237 in 2017.  That is a 417% increase in 18 years!  And those numbers only include reported overdose deaths. Many more die as a result of car crashes or other accidents while under the influence of a substance; their deaths, or deaths of other people who are killed as a result of those accidents aren't counted as substance abuse deaths.  The numbers are staggering.
Fortunately, we have more treatment options today.
With the increase of overall addiction, more and more treatment options are becoming available.  People are overcoming addiction, even people who have been addicted for years and many who have relapsed multiple times.
Treatment is not, however, a one-size-fits-all approach.  For a long time, 12-step programs were considered the best or only treatment option available.  12-step programs have helped many people over the years to become sober.  Many others, however, were not successful with 12-step programs but had few other options to consider.
A non-12-step option concentrates on a holistic program promoting health and mental well being.
Today many options are available with different treatment modalities.  Gulf Breeze Recovery is a non-12-step treatment program that uses a holistic approach to work with the overall health and mental well being of their guests.  They focus not only on helping their guests become sober, but also on how to maintain that sobriety, live a life of happiness and purpose and avoid relapse.
A generous amount of one-to-one therapy, and facilitated groups and classes are a fundamental part of our holistic drug and alcohol treatment program.
Gulf Breeze Recovery incorporates intensive one-on-one therapy designed to help each guest see their life from a fresh perspective. Their professional therapists have small caseloads so they can focus on each guest.  Neurofeedback, exercise, movement therapies, spa therapies, recreation, nutrition and group sessions are some of the many facets of the treatment process at Gulf Breeze Recovery.
If you are unfamiliar with Neurofeedback watch this brief explanation by one of our clinicians at Gulf Breeze Recovery
Even after completion of the program at Gulf Breeze Recovery, each guest is assigned an individual who helps them as they transition back to their home and family.  Weekly support groups are offered too, both remotely and in-person.
Gulf Breeze Recovery takes their role as a treatment center very seriously.  They want to be a part of helping those frightening statistics of addiction and overdose deaths start to decline, instead of continuing to increase.
If you or a loved one are battling addiction or relapse and looking for a holistic, non-12-step based facility that can help make a difference contact us at Gulf Breeze Recovery, Or call: 833.551.2356 to speak to an addiction expert and learn more about how our program has helped so many people overcome their addiction and embrace life.
We help people not just to survive, but to THRIVE®.
Want to read more about Gulf Breeze Recovery's non 12 step, holistic drug and alcohol rehab? Check out some of our latest posts:
Researchers Identify Role of Key Brain Signaling Protein in Alcohol Use Disorder
January 29, 2021
College Students Who Returned Home Due to Pandemic Drinking Less
January 29, 2021
Overdose Deaths Soar in the Midst of a Pandemic
January 27, 2021
Alcoholism Today in Seniors and Younger Generations
January 20, 2021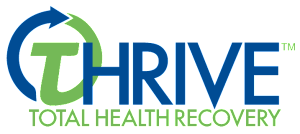 End Chronic Relapse and Start a New Life!
At Gulf Breeze Recovery we don't want you to have just a great recovery, we want you to have a great life!