All treatment programs are not created equal.
The prospect of entering substance abuse treatment can be very scary.  Many people have heard of horror stories about rehab centers.  They may have heard friends talk about going into a treatment program and being treated with no respect.  They may worry that the actual treatment center looks nothing like the pictures in the brochures or on the internet.  Maybe they fear having a treatment program that amounts to little more than 12-step meetings.  Maybe they worry that the food will be terrible, poor quality and mass produced.  They may have even heard that drugs are readily available within the "treatment" center.  What if they are ridiculed or shamed about being addicted?  What if "detoxification" is cold turkey and miserable?
All treatment programs are not created equally,
it is important to find a legitimate treatment
program that meets your needs.
Innovative Addiction Treatment doesn't come in a "one-size-fits-all" package.
Gulf Breeze Recovery is a holistic, non-12-step treatment program that takes pride in offering top notch care to everyone who participates in our program. Gulf Breeze Recovery has an ongoing policy of striving to constantly improve our services, using feedback from our guests as a guideline.
Medically Licensed Detox with love and compassion
Detoxification, if needed, is delivered with care and love, in provided in a medical setting with 24/7 medical staff on site and detoxification protocols to make the process as comfortable and pain-free as possible.
We care about the guests who come to our facility and we show it by constantly improving.
The entire staff at Gulf Breeze Recovery receives ongoing training and treats all guests with respect and dignity.  The term "guest" wasn't chosen randomly. We don't want our residents to feel like clients or patients, we want them to feel like valued guests that we care about. In fact, it is vital to the treatment process that our guests feel safe, welcomed and engaged. It is important that the treatment team be seen as allies, not captors. We foster a loving and home-like environment to present recovery as a gift, not as a punishment.
Our treatment protocol has been developed using researched and proven methods to offer the best opportunity for recovery and to best prevent relapse.  Generous individual therapy is offered to each guest.  Neurofeedback, exercise and spa treatments are
included at no extra charge.  All group sessions are led by trained professionals.  Chef prepared, high-quality meals are provided three times daily with snacks also available, to help guests regain their physical health.
Guests are educated to better understand addiction, what to expect during the recovery process and how to avoid the pitfalls that can lead to relapse.  Each guest is matched with a continuing education provider when they complete the program. Their continuing education provider offers individual support as the guest transitions back to home life.  Remote and in-person support groups are provided weekly to all program graduates, too, at no charge and for as long as they care to participate.  Weekly remote groups are offered for family member, as well.  All those groups are led by trained professionals.
We help people not just to survive, but to THRIVE!
Check out our website, then schedule a tour of our facility; you will see that our pictures truly match what we offer at Gulf Breeze Recovery. Our beautiful, waterfront setting is just one more way that we provide our guests with the best possible experience for
their addiction treatment care.
No, all treatment programs are not created equally, and we strive to be the best. At Gulf Breeze Recovery, we understand the importance of treating the whole person, in our holistic treatment program.
Do you or someone you love need treatment for addiction? Are you looking for a treatment option that really does holistic treatment that can make a difference in the rest of your life?
Contact us at Gulf Breeze Recovery or call: 833.551.2356 to speak to an addiction expert today. Learn more about our program that has helped so many people overcome their addiction and thrive®.
Want to read more about Gulf Breeze Recovery's non 12 step, holistic drug and alcohol rehab? Check out some of our latest posts:
Researchers Identify Role of Key Brain Signaling Protein in Alcohol Use Disorder
January 29, 2021
College Students Who Returned Home Due to Pandemic Drinking Less
January 29, 2021
Overdose Deaths Soar in the Midst of a Pandemic
January 27, 2021
Alcoholism Today in Seniors and Younger Generations
January 20, 2021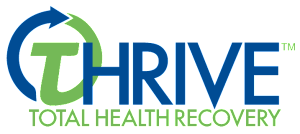 End Chronic Relapse and Start a New Life!
At Gulf Breeze Recovery we don't want you to have just a great recovery, we want you to have a great life!