Some people say their journey to recovery doesn't begin until they hit rock bottom.
For Ben, (not his real name) he literally tumbled down the stairs to hit rock bottom.
Ben had a long relationship with alcohol. He first experimented with alcohol when he was 15 or 16 and, when he went to college, started drinking beer on a regular basis. When he turned 21 and could start drinking legally, he moved up to whiskey. Ben, like most people, has trouble identifying the time when alcohol use turned into a problem, but he knows that he had at least 15-20 years of problem drinking.
Ben admits that there was a time of that he thought that he may have a problem with alcohol. Despite having had this awareness, though, he pushed his thinking to the side and kept drinking. For eight or ten years, he knew his drinking was out of control, but he met his responsibilities. As a professional, he went to work every day and didn't drink at work, but he knew it was waiting for him when he got home.
Surprisingly, even to Ben, his family never attempted an intervention. His oldest child, from time to time, would make remarks about him pouring himself "tall drinks" but never pushed the issue. His wife didn't nag him about his drinking, but he admits that, anytime there was a party, he was sure to be one of the drunkest people there by the time the party ended.
It was after one of those parties, in fact, where Ben hit what he calls his rock bottom. He apparently "made an ass of himself", although he doesn't remember it. After the party, he went home and fell down the stairs. He was pretty beat up, bloody, sore, bruised and lucky to have survived the fall. The fall for him was his "aha moment". He could no longer pretend that the problem wasn't there.
For Ben, alcohol wasn't the only thing on the rocks. His marriage was holding on just by a thread.
He and his wife had decided to see a marriage counselor. According to Ben, their first joint session was a disaster.
The morning after the fall down the stairs, Ben told his wife that he had a drinking problem. She retorted that he had lots of problems and drinking was just one of them. They talked heart-to-heart, and Ben said that, after 45 minutes or so, his wife started to agree with him. Perhaps drinking was not only a major problem for him, but also the biggest problem within their marriage.
Luckily, Ben had a friend who had dealt with an addiction problem. His friend, a Gulf Breeze Recovery alumnus, had maintained his sobriety for about two years. Ben visited his friend and they talked. His friend explained that he had tried other treatment options that hadn't worked for him, but that Gulf Breeze Recovery had helped him find and maintain his sobriety. His friend suggested that Ben go to Gulf Breeze Recovery, too.
Ben admits to being afraid. He was worried that treatment wouldn't work for him; after all, he had been fighting this battle on his own and losing for a long time now. Over the years, he had even managed to maintain sobriety for as long as six-weeks a couple of times, but it never lasted. He didn't even know if he could be sober. He felt that his struggle with alcohol was a battle that he would be fighting for his entire life. He was also ashamed. He didn't want to admit that he couldn't control the alcohol, or that alcohol controlled him. He was embarrassed to "come out of the closet" and admit that his drinking was a problem he couldn't resolve on his own. But, after talking with his friend, he had a little hope.
Ben told his wife that he was going to Gulf Breeze Recovery for treatment and then called his children and his sister.
His sister offered to tell their mother and to assure her that Ben was doing the right thing.
So, despite the fear and the shame, he went to treatment. He wasn't sure if it was even possible, but he knew he needed and wanted sobriety.
That was almost two and a half years ago. Ben was able to get sober and stay sober. He says that staying sober hasn't been that hard for him because, now, he values his sobriety so very much. He admits that there have been a few occasions where a passing thought would enter his mind that a drink might be nice, but he says he knows that it is a risk not worth taking.
Something Ben has found amazing is that he doesn't have to "fight" to stay sober. He is happy to be sober. For the first time in many years, he finally has a clear head. He has seen that clarity continue to improve, even after his formal treatment program was completed.
In his own words, Ben says:
"When I went to treatment, I didn't have an image in my mind of how I would come out, but I wanted to be stronger than my addiction. I didn't want to have to be in a constant struggle with my need to drink. I thought that by going to treatment I could learn how to fight the battle. But I'm not fighting a battle at all. No one can truly know how great this feels unless they have dealt with addiction personally."
Ben says that he feels more free even now than when he first left Gulf Breeze Recovery. He continues to watch his awareness grows, he sees life more clearly and he views life with more wonder. With a little laugh he said, "I think sobriety is grossly under-rated!"
When asked what advice he would offer a friend who was addicted and considering treatment, he answered, "I would tell them that I was afraid to go, but I'm so glad that I did. I came out of treatment even healthier than I hoped I could come out. I would tell them to say yes to everything the program offers. I tried everything they put in front of me at Gulf Breeze Recovery and I discovered things that are important in my life now. I wasn't thrilled with meditation, but I participated a couple of times at Gulf Breeze. Now meditation is a part of my daily life and I attend a formal meditation group weekly. I couldn't see the value in art therapy, and thought I wasn't artistic, but I participated. Now I really enjoy doing my metal artwork. I would tell my friend that you can trust the people at Gulf Breeze Recover to not offer anything that can hurt you in any way. Even if you think something isn't the most fun – do it anyway, you might find something new that you do enjoy."
And the marriage that was on the rocks? That is better too. Their relationship is back on solid ground, and Ben is grateful for that. His whole family is supportive and happy to have him healthy and sober.
If you or someone you care about, has an ongoing history of substance use and/or relapse, contact us at Gulf Breeze Recovery or call: 833.551.2356 to speak to an addiction expert to learn more about our program that has helped so many people overcome their addiction and embrace life.
We help people not just to survive, but to THRIVE!
Watch this excerpt from the upcoming podcast called "Beyond Addiction" from episode 1 "The Genesis of Addiction" which is the first in a five-part series on the future of non-12 step addiction treatment. Watch the website for more information on this free streaming series.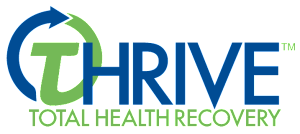 End Chronic Relapse and Start a New Life!
At Gulf Breeze Recovery we don't want you to have just a great recovery, we want you to have a great life!