Here are 3 things I hope I can teach my children that have helped me have a happier and more successful life!
Sometimes I think of my family as the cautionary tale of many of life's choices and consequences. But all in all, I hope that my children will learn more from what I have done in spite of my struggles than what my struggles were. Here are three things that I intend to
teach my children
to help them develop into resilient and self-actualized individuals.
These three things have essentially been mantras in my life that have aided me time and again.
Don't think of yourself as a victim. There will be times when someone may tell you, or it sincerely appears that you are a victim. The second that you choose to view yourself as the victim you will have given up your power. Anytime something unpleasant happens in your life, there will always be a circumstance or someone else there to blame. Take a look in the mirror; you have the power within to take on life's problems. If you make a mistake, evaluate and try again. Success in life depends solely on how you view and react to it. Confidence in yourself will broaden the more you have faith in your ability to solve problems. If you need to enlist some help, that's okay. At the end of the day, know that circumstances and situations are ultimately an opportunity to learn and grow, which will benefit you in the future.
"You create your experiences." These were wise words from my mother. As I experimented on these words, I came to realize that this was a real and universal principle. From awkward square dancing in the 7th grade to the transition from working to motherhood, I had learned the value of placing my mark on my experiences so that they no longer happened to me, but rather that I created them. This understanding has benefitted me in ways that I could have never predicted.
This too shall pass. While I usually don't use this one, it has been a helpful phrase during some unique and challenging seasons of my life. When I had my first child, there were times when I thought I had doomed myself to forever changing diapers and waking at night to comfort sad children. While there were times when I loved these moments, there were also times that I wondered when my time, space and body could be my own again. It wasn't until I recognized that this was simply a season of my life which will one day be gone forever that I was able to not only bear the situation but even cherish it.
I hope that my children will learn that life doesn't have to just happen to you. It can be whatever you make of it.
If you or a loved one are struggling with drug or alcohol addiction Call: 833.551.2356. We don't want you to have just a great recovery. We want you to have a great life!
About Gulf Breeze Recovery:
Gulf Breeze Recovery, unlike other treatment centers in Florida, is a non 12 step holistic drug and alcohol rehab that is changing the future of addiction treatment with their THRIVE® (Total Health Recovery) program focused on overcoming chronic relapse.
Gulf Breeze Recovery's THRIVE® program is a non 12-step approach designed for those who are looking for a drug and alcohol treatment program to produce a different and positive result.
This non-12 step program allows you to drive beyond your addictions and promotes a new outlook on life.
We are licensed by the Florida Department of Children and Families, and our last audit scored 99.7! Also, we are gold certified by the Joint Commission.
Want to read more about Gulf Breeze Recovery's non 12 step, holistic drug and alcohol rehab? Check out some of our latest posts:
Researchers Identify Role of Key Brain Signaling Protein in Alcohol Use Disorder
January 29, 2021
College Students Who Returned Home Due to Pandemic Drinking Less
January 29, 2021
Overdose Deaths Soar in the Midst of a Pandemic
January 27, 2021
Alcoholism Today in Seniors and Younger Generations
January 20, 2021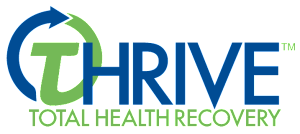 End Chronic Relapse and Start a New Life!
At Gulf Breeze Recovery we don't want you to have just a great recovery, we want you to have a great life!
Contact Us

, or Call:

833.551.2356