No problems, only situations.
---
Consider this when experiencing vacation stress, lack of clarity, and your mental health feels threatened. Here's an insight from one of the facilitators from Gulf Breeze Recovery's non 12 step holistic drug and alcohol treatment center.
"On a recent family vacation included a stop in Jamaica, a country that none of us had ever been to before. Stepping on to Jamaican soil is exactly like you'd picture it: warm balmy air, blue skies, soft gray sand that leads into the clear, blue-green water, the faintest hint of jerk spices on the air and of course, the familiar lilt of reggae music that seems to whisper through the trees. We signed up for a quick day tour and allowed a beautiful woman who called herself our "Mama" for the day to show us around and tell us about her country.
Along with some of their history, "Mama" explained that the Jamaican way of life is "No problems, only situations", something they use for more than just a clever slogan to sell t-shirts — they live it as much as possible. Our group joked about it for most of the day whenever any small thing would come up. The hour-long line at the bathroom? No problem! Left your towel back on the beach at the end of a long trek through the Jamaican forest? That's just a situation! It was fun and silly, but it did indeed keep spirits light during things about which most people would usually grumble.
Putting it to the test.
---
We saw their motto put to the test on the long drive back to our starting point when our driver, who had been enthusiastically driving along the winding highway belting out Bob Marley songs was suddenly stopped by a policeman who stepped out in front of our bus with one hand up in the air. No curses muttered under his breath, no long sighs of impatience, our driver simply pulled over quickly and got out to speak to the policeman who informed him he was driving quite a bit faster than the recommended limit. Our group grew quiet, and the stillness was ominous. Were we about to have real problems, here in the land of No Problem? How long would this take? Would our driver lose his cheery disposition?
Mama glanced back once and declared it a situation, and that was that. The tension was broken, and after papers were exchanged and a ticket was issued, our driver jumped back into the driver's seat and careened off once more, at seemingly the same cheery speed through the crazy narrow highway that seemed impossibly small for one lane, let alone two. The silence that had settled among us lifted as quickly as it had come, and we reassessed our local friends with a new kind of admiration. We expected them to wave off small inconveniences, felt that somehow the air was imbued with enough tropical energy to lessen the pain of trivial things…but to walk through something that breaks most people out in a cold sweat without a backward glance was most impressive. The most delicious part was the fact that they both did it without the slightest bit of arrogance that they had somehow accomplished something hard, there was no swagger in his walk back to the driver's seat; he just walked as he had walked all day. They needed no applause for their actions: this was their norm.
When is a problem just a situation?
---
What had been a small impression of a cute saying was now indelibly inked in a very real way of life with the events of the day completed, and others in our group silently seemed to assess their approach to life. How often do we judge things to be problems when in fact they are just situations? How often does seeing them as problems increase the pressure and negativity we feel when we're dealing with them? The consensus was clear: Always. Granted, we didn't see our driver deal with cancer, we didn't watch Mama host holiday meals for 30 fussy family members or weren't around for 2 AM feedings of a colicky newborn. There was little doubt that they'd be met with the same calm acceptance that it must be dealt with, no matter what feelings sat in the passenger seat.
Something is empowering about seeing other people greet their situations head first with their heads held high. It seems to inspire the idea that anything is possible, no matter how much it looks like a problem initially. Rationally, we know that any problems, real or imagined, are made more difficult and appear more insurmountable with the fuel of emotions feeding the fire, and that anything is easier to tackle with a clear and calm mind. In the moment, with the heat of the flames burning your skin, this is often easier said than done. But if even once, we can see that there truly is "No Problem…only situations", and we can deal with them from that coolly calm space, we can prove it to ourselves to be true. Then we can face any situation that comes our way with our head held high, with the rational reasoning that comes with clarity, and maybe even have time to sing our favorite Marley tune when we're finished.
For a solution based on mindfulness call: 833.551.2356
Contact Us Now!
Watch this video interview with Paul, one of Gulf Breeze Recovery's guests, describe his breakthrough moment of insight and clarity.
Paul, a graduate of the THRIVE® Total Health Recovery at Gulf Breeze Recovery talks about the difference between who he was when he entered the holistic drug rehab and opened his mind to our non 12 step program based on insights and self-realization and how problems remain in the world but they no longer feel like they are his problems. Want to watch more unscripted testimonials?
Want to read more about Gulf Breeze Recovery's non 12 step, holistic drug and alcohol rehab? Check out some of our latest posts:
Researchers Identify Role of Key Brain Signaling Protein in Alcohol Use Disorder
January 29, 2021
College Students Who Returned Home Due to Pandemic Drinking Less
January 29, 2021
Overdose Deaths Soar in the Midst of a Pandemic
January 27, 2021
Alcoholism Today in Seniors and Younger Generations
January 20, 2021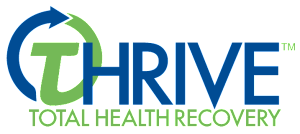 End Chronic Relapse and Start a New Life!
At Gulf Breeze Recovery we don't want you to have just a great recovery, we want you to have a great life!
Contact Us

, or Call:
833.551.2356