Compassionate Alcoholism & Drug Addiction Treatment Rehab in Florida
Accreditation you can trust!
Gulf Breeze Recovery is a world-class, non-12 step, holistic alcohol abuse and drug addiction treatment facility providing compassionate, comprehensive, cutting-edge therapies for addiction recovery and personal transformation.
What addictions and disorders we treat at Gulf Breeze Recovery
Our guests arrive with a wide variety of issues, including various forms of substance abuse and other life challenges which may feed those addictions::
Alcoholism/Alcohol Addiction
Drug Addiction
Co-Occurring Disorders
Opiate Addiction
Prescription Drug Abuse
Benzodiazepine Abuse
Cocaine Addiction
Meth Addiction
Adderall Addiction
Chronic Relapse
Co-Occurring Process Addictions
Gulf Breeze Recovery's program goes deeper than drug of choice. What matters most for the quality of our guests' potential for recovery is not what happened in the past but, what happens now.
Want to know more about alcoholism and drug addiction for you or a loved one? You don't have to make the call right now, just use our secure contact form and we will reach out to you!
We comply with all HIPAA guidelines and all communication is encrypted for your privacy.
Why our program can treat everything
At Gulf Breeze Recovery, our addiction experts work to remove obstacles blocking you from getting your personal power back through a series of transformational insights; we are guides helping you envision and manifest a renewed life. Motivated by a desire to help others realize that they are already "not-broken" and that ultimately they do not need fixing so much as recognizing the mental trap that the addiction reveals for you to overcome and move past. Our Doctor's and nursing staff, therapists and clinician's, including our entire staff, are some of the best in their respective fields. They address recovery from a holistic perspective that includes a program of total health recovery, including mind. thought, and consciousness, we call THRIVE®
Our THRIVE program gets past the symptoms of drugs and alcohol use to the root cause of the addiction's ability to grow in the first place. We address our guest's ability to experience their happiness and sense of innate well-being from the inside out. This makes the continuing work most programs require unnecessary and gives you the freedom to live unbroken, without the label of addict or alcoholic, like in traditional 12 step recovery programs.
Dual diagnosis: Beyond substance abuse treatment
When guests of Gulf Breeze Recovery first walk through our doors, in addition to the natural suffering related to their late-stages of addiction, often there's an untreated mental health issue which has made their struggles with addiction more difficult. In many cases, there is a history of over treating (and over medicating) which has been inherited from childhood. You may suffer from an undiagnosed anxiety disorder and use alcohol or drugs as a way to self-medicate, maybe even unaware of the real reason you rely on the substance. Merely treating the symptoms of addiction is never enough, since the root cause of the problem, the anxiety disorder, remains untreated. Through our comprehensive assessments and evaluations we get to the right diagnosis that enables us to address underlying disorders in conjunction with addiction treatment, you get to enjoy a program that is portable and benefits the rest of your life.
At Gulf Breeze Recovery, we specialize in diagnosing and addressing the root cause of co-occurring disorders, including mood disorders, personality disorders, anxiety, depression, trauma, and codependency. Our program offers much more than a temporary relief from the symptoms of substance abuse; it empowers you to discover that you are not broken, and you are restored as the Captain of your own ship.
The Gulf Breeze Recovery experience
Every guest we get to serve reveals a unique, individualized, and personal background. Therefore, our diverse specialists customize and individualize the THRIVE drug and alcohol treatment program to reflect the variety our guests' needs. Our goal is to create the perfect treatment plan for you, personally, equipping you with the knowledge, tools, and experience for the program with you when you leave.
Our therapeutic approach includes:
A medically supervised detox wing with private suites, and a loving staff of great care-giving professionals

Long-term residential treatment in a luxury waterfront location, including chef prepared meals and private waterfront pool and beach

Neurofeedback, EMR, and spa treatments for a deeper detox, promoting better sleep, appetite, mental clarity, and physical well being

More one-on-one therapy hours than required by insurance companies or state regulators with some of the best therapists in the world

Group therapy, art therapy, meditation, qi-gong, yoga, and personal homeopathic therapies

Insight encouraging groups and intensives for personal transformation and breakthrough

Our program reveals your personal power, you take it with you after you leave
Here are more articles about alcoholism, drug addiction, co-occurring disorders, and recovery.
Contact our admissions specialist now!
We comply with all HIPAA guidelines and all communication is encrypted for your privacy.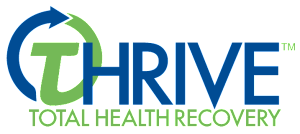 End Chronic Relapse and Start a New Life!
At Gulf Breeze Recovery we don't want you to have just a great recovery, we want you to have a great life!