Our facility is an ideal environment for a transformational non-12 step holistic addiction treatment.
If you're ready to rediscover your true nature and to live life like you were always meant to, give us a call: (855) 400-6190 to speak with one of our knowledgeable and caring staff.
---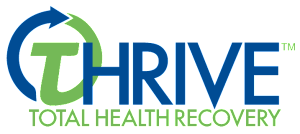 Every aspect of our holistic drug rehab facility centers around our guests and their recovery. Every principle behind our program is based on the knowledge that our guests are not broken, and we only need to share with them an understanding of how life can be experienced in a whole new way. This understanding takes a little time to integrate and is encouraged by our attention to restoring the whole person both mentally and physically.
One way we offer transparency at our facility is with Gulf Breeze Recovery's virtual tour provided by Google.
---
Front
The recovery environment is almost as important as the program itself.
During our research, we discovered that the drug and alcohol rehabilitation environment is almost as important as the individualized holistic drug rehab program. The professionals at our facility understand this important and highly overlooked, concept. How a drug and alcohol rehabilitation center handles the "details" can make all the difference between an unsuccessful and successful rehab experience. Fashioning an environment that is conducive to recovery is an important detail that maximizes you or your loved one's opportunities to overcome addiction permanently and to regain his or her inner peace and serenity. We have created that environment.
Remember when food tasted good. Maybe not this good!
Just another aspect of our holistic program are the meals made by Chris, our head chef. He cooks with fresh local ingredients and lots of love! Like Chris, all the staff at Gulf Breeze Recovery contribute more than their job requires to the comfort and well -being of our guests.
More Than A Waterfront Location.
When asked about the latest additions such as a pool with waterfront view, private fishing pier, private beach adjoining the pool and pier Barnett, CEO of Gulf Breeze Recovery said: "We're committed to offering transparency to those interested in evaluating our facility for themselves or their loved ones. People wishing to find the right place want to know that what they see is what they're going to get."
Gulf Breeze Recovery drug and alcohol treatment center is nestled directly on the water overlooking Pensacola Beach. The waterfront facility is freshly renovated throughout and captures the look and feel needed for a successful program. Cleaning staff working seven days a week maintains the center keeping it neat, clean, and comfortable. When entering the substance abuse rehabilitation facility, one immediately hears the sound of the cascading waterfall and smells the aroma of fresh food prepared in our clean and neatly kept kitchen.
The freshly renovated kitchen is large enough to serve the needs of our guests but small enough to add a personal home-style touch. The professionals at Gulf Breeze Recovery understand that you or your loved one looks forward to enjoying a good meal. This is a detail that seems small and insignificant but, in reality, can be substantial.
Gulf Breeze Recovery exercises great care into planning and consistently serving delicious nutritional meals, which can make the difference between a positive, successful drug rehabilitation experience and one that is not. All of the meals at Gulf Breeze Recovery drug treatment center are prepared fresh daily by our chef and menus are displayed allowing you or your loved one time for special requests. Our guests can choose to enjoy their meals in the guest lounge location or our spacious dining area.
Go upstairs, and you'll immediately notice the workout room overlooking the water and beach. Strengthening the body is important to the healing process while invigorating the mind and rebuilding confidence. The physical healing process is also enhanced with our unique spa therapy. The spa is conveniently located beside the workout room.
Former Graduate -Dawn: "They Make You Feel More Like a Guest, Not Someone Who's Being Kept."
For those who've been to more than one rehab or even had a history of chronic relapse, the first thing they notice is the atmosphere is different: the people who attend our program are guests and we treat them as such!
Gulf Breeze Recovery's THRIVE: Total Health Recovery Program is Holistic and Transformational!
More Counseling Hours Than the Industry-Standard, Tailored To Meet Our Guest's Individual Needs.
When you walk into one of our one-on-one counseling rooms, you will notice the panoramic view overlooking the water. Although a subtle detail, it is important that counseling is performed in an environment that is conducive to free thought and expression. Everything that we do at Gulf Breeze Recovery has a specific end-result in mind. The results being to liberate you or your loved one from the scourge of continued active addiction and to help them rediscover inner peace.
Traditional programs focus on the disease and the illness vs. our holistic approach, which focuses on wellness, our innate drive to be healthy, and giving you your power back. We provide the keys to recovery. We use our spa, our "Thrive" treatment program, private rooms, extended therapy hours, therapeutic environment, and even our nutritional food to take you or someone you love down the road to recovery. These keys not only lead one to achieve a lasting recovery from addiction, but they become the foundation for living a successful and joyous life.
All of the bedrooms at Gulf Breeze Recovery are neat, clean, and comfortable.
Most rooms are private with some being a water-view, which allow our guests, during their downtime, a healthy place to reflect on their recovery or just to relax. Each bedroom is equipped with a flat-screen television and cable to help make you or your loved one's stay as comfortable as possible.
Our therapists work with our guests to discover the insights that will change their lives.
We pride ourselves on not only providing the additional level of therapy our guests receive, which is far above the industry standard, but also in how uniquely gifted our therapy staff is in the modern science of addiction recovery. Our licensed mental health counselors are helping our guests chart a new course away from the traditional disease model of addiction towards a universal habit of self-empowerment through insights!
"They Already Have Everything, We Just Show Them How To Find It!"
One of our therapist Kate came to America already qualified to practice medicine in her native country. She had to start all over to practice here, and her positive attitude and resilience in the face of her own obstacles are part of the message she shares.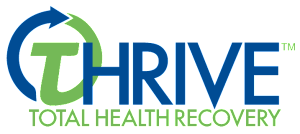 End Chronic Relapse and Start a New Life!
At Gulf Breeze Recovery we don't want you to have just a great recovery, we want you to have a great life!