Our Holistic Non-12 Step Rehab Program for Drug and Alcohol Treatment Consists of Five Main Components:
Many people who have been through drug and alcohol detox in the past know that medical care is essential. We agree, and that is why we have a fully licensed detoxification program on site. Instead of being the end, detox is just the beginning. Some people believe that all they need to successfully achieve sobriety is to be free from the physical withdrawal symptoms by simply attending a drug and alcohol detox. On a surface level, this makes sense. The reality is, however, that if the root cause is not properly addressed, addiction will resurface. Read more about the five components of our program and how we stop the revolving door of addiction treatment.
No telemarketers, call centers, or salespeople. Just a dedicated staff of caregiving professionals:
(855) 400-6190
Recovery for everyone who enters our Florida rehab facility is the ultimate goal. Every decision our professionals make is predicated on that goal. The decision to take a leadership position concerning the operation of our treatment center is in alignment with the foundation of recovery, which is operating in a manner that is genuine, open, transparent and acting in the best interest of our guests and families.
How can we save you or your loved one's life?
#1 Medically Licensed Detoxification
We make the detoxification process safe and comfortable. Performed correctly, the alcohol detox and drug detox process can be achieved safely and comfortably. We are a fully licensed medical detoxification recovery facility. To ensure you or your loved one's safety, our detoxification wing is an acute care zone. Drug and alcohol detox can sometimes be a harrowing experience without the proper medical attention. Our team of doctors and nurses provide care 24 hours a day seven days a week. We are able to attend to you or your loved one's needs immediately upon admission, which prevents any lapses of care.
#2 Resistance Reversal
Gulf Breeze Recovery is a Florida rehab facility that offers a unique and individualized approach for people who experience resistance to treatment, struggle with chronic relapse, or have a history of not completing treatment. Our holistic non 12 step rehab program specializes in overcoming chronic relapse. Watch our testimonials, and you will hear other guests' experiences after spending a short amount of time at our facility. The key to reversing resistance begins with the gentle process of helping our guests realize for themselves the benefits of recovery and the insecurities that may have triggered their path to addiction.
#3 Physical Health Recovery
This desire for health is often lost during active addiction. The physical health recovery portion of our individualized holistic non-12 step rehab program is the starting point for taking you or your loved one down the road to total health recovery. This portion of the program consists of a healthy diet and restful sleep coupled with exercise and spa therapies. This combination is designed to recover you or your loved one's natural physical well-being.
#4 Mental Health Recovery
To provide everyone with the best possible chance at recovery, we have taken an industry leadership position in the number of therapy hours that our guests receive. Our processes uncover the fundamental understanding and root cause as to what created the addiction problem, along with the actions, thought patterns and behaviors that caused the problem to spiral out of control and the subsequent understanding and actions needed for our guests to experience freedom from addiction and to regain their mental health.
#5 Individualized Aftercare
Our holistic non-12 step rehab treatment program for drug and alcohol addiction doesn't end once you or your loved one graduate from the program. Those who choose to participate in the aftercare option, along with their families, will have access to and be actively involved with the graduate's personal counselor. This counselor involvement ensures that everyone is adhering to and supportive of our guest's life plan. The Counselor will also assist in clearing up any inconsistencies that may arise and will provide counseling and guidance whenever needed.
Anthony was tired of the telemarketer's hard-sell approach and just wanted something that works. He found it!
Anthony arrived with a substantial addiction to Methamphetamine. He needed our medically licensed detoxification program before beginning the residential drug and alcohol treatment program. Anthony started the process of insight-based breakthroughs almost immediately after he had time to recover physically. Take your time to listen, because, even though Anthony's story takes you through a period of great pain, it has a happy ending… or…maybe, a happy beginning! Our non-12 step rehab program is like no other in the world, and our guests and their families describe it best!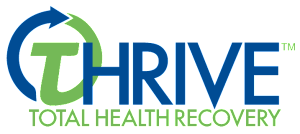 End Chronic Relapse and Start a New Life!
At Gulf Breeze Recovery we don't want you to have just a great recovery, we want you to have a great life!