I still can't believe how great my son is doing!
Julie speaks of her son with a touch of wonder in her voice, "I still can't believe how great Jack is doing!"  Her son completed the program at Gulf Breeze Recovery almost three years ago.  All his adult life, and most of his adolescence had been a struggle both for him and his parents.
Julie explains that Jack's struggles began basically when he started school. He didn't learn like other children did.  Forced to "fit in" to a traditional public-school classroom was torture for Jack.  Brilliant in his own way, he had an almost photographic memory and amazing recall, but taking notes and writing were beyond difficult.
Both of Jack's parents are well educated, and Julie worked in the substance abuse prevention field. She fully understood risk and protective factors for children.  They made sure that all those things were in place for Jack and his brother.  His family was united and loving.  They encouraged his interest in outdoor activities such as camping and white-water rafting.  He had loving grandparents and local community.
But as Jack got older, his problems with school continued to grow.  Julie recalls when Jack was in the sixth grade, his school scheduled an Individualized Education Program (IEP), which is a meeting to make a plan for students considered needing special education due to physical, mental or other issue.  Julie was excited because she thought that perhaps finally, a useful plan could be developed to make school an easier process for Jack.  Jack's pediatrician even attended the meeting – his teacher did not.
Julie and her husband never gave up. They continued to meet with teachers and the school board.  They took Jack to psychologists and met with their minister, but school continued to be a struggle.
Julie first saw the warning signs of Jack's turn to alcohol when he was about 15 or 16. His behavior became erratic and he had different friends.  She now realizes that he was attempting to self-medicate his frustration with the educational system and not fitting into a "normal" classroom type learning.
The years passed and his drinking, along with Julie's desperation to find a solution, both escalated.
Finally, Jack reached a point where he agreed that his drinking was a problem and he needed help.  Julie took him to the local hospital and said that the doctor behaved strangely, and before she knew what was happening, the doctor brought two police officers into the exam room.  The doctor had filed a mental hygiene petition and Jack was taken into custody. Julie and her husband had to go to court to get him released.
When Julie finally convinced Jack they had to try again, she took him to the nearest hospital that had a mental health ward thinking that he would probably be admitted.  The ER doctor appeared uninterested and told her to take Jack home and let him detox, but to get a blood pressure cuff and check his blood pressure regularly because he would probably die during detox.
As a substance abuse prevention worker, Julie knew people who were affiliated with the treatment programs in her state.  They suggested she contact a local facility to get him into an in-patient treatment program.  When she did, the treatment center told her they had no beds available, but for her to call back daily to check for openings.
While nursing her son through a painful detoxification and wondering if he would survive, Julie called the treatment center faithfully every day.  Finally, on the fifth day, she got the welcome news that a room was available.
After going through the admission process in the front of the treatment center, they directed them to go to the back of the building.  A 10 feet tall chain link fence enclosed the building and the gate was locked with a padlock.  The person who came to get Jack looked at the still very sick young man with long hair and hatefully asked, "Are you a girl or boy?"  Julie took her son home, with hopes crushed that they would ever find a solution.
Trying everything she could think of, Julie decided that an out-patient treatment program would be their next step.  The doctor prescribed an anti-anxiety medication, said Jack would probably kill himself,  and then walked away.
Julie and her husband were desperate.  They had tried every option they could find, and they had failed.  Jack was frustrated too, and at one point screamed at his parents that it was his life and he would do what he wanted to do.  He walked out the door.  Devastated, Julie and her husband held each other and cried – not sure what was going to happen to their beloved son.
A few hours later, their phone rang.  It was a state police officer calling to say he had picked up their son but didn't want to arrest him, and added that his behavior was erratic.  Julie explained that Jack probably had taken the anti-anxiety medication and was drinking.  Jack was put in jail overnight.
She says the kindness and compassion of the police officer touched her deeply.  He was one of the few people who seemed to genuinely care about her son's well-being.
Despite his difficulties, Jack fell in love and got married.
They traveled the country and lived a nice life, except for the drinking.  It never stopped. Despite all the struggles and the alcohol addiction, Jack always had a spark of a fun-loving person.  Julie describes it as a sparkle in his eye.
Jack had worked restaurants over the years and really enjoyed cooking.  Throughout his life he had a special relationship with elderly people, always interested in hearing their stories and sharing some of his.
Jack finally found his perfect job, working as a cook at a high-end senior care home.  He loved preparing the foods the residents requested, bringing them play lists of music they remembered from their younger days.  Then the senior care home was sold, the functional kitchen was replaced with multiple microwaves and the cooking involved heating prepared packaged meals.  The residents were unhappy and complained to Jack, he met with his boss and tried to explain his concerns but was told it was not his decision. He left and had a meltdown.  His wife called Julie.
Fortunately, Jack's Mother heard of Gulf Breeze Recovery's non-12 step drug rehab program.
By that time Julie had heard of Gulf Breeze Recovery's non-12 step drug rehab program.  She called and made arrangements for Jack to go, if he were willing.  Julie called Jack and his wife separately, explaining that it was their decision.  She said for the first time in her life she felt like the spark that Jack had always maintained, even though the bad times, was gone.  She felt that he was near the end of what he could endure.
To Julie's surprise Jack agreed to go.  He arrived at Gulf Breeze Recovery with just a few items in his back pack. Because of his past experiences with other alcohol treatment centers, Jack wanted to be able to quickly leave if he felt mistreated.
To Jack's surprise, the entire staff at Gulf Breeze Recovery treated him respectfully.  He settled in to the program and discovered not only that he could live a sober life, but he began to understand his thought processes and see for the first time in his life that he was truly okay.
He completed the program and then convinced his cousin who had struggled with drug addiction to go to Gulf Breeze Recovery for drug treatment too.  She also did great.
Julie describes Gulf Breeze Recovery as being the alcohol treatment program they had been searching for through all those years of disappointments and failures.  She says that it is amazing to see her son and niece both healthy and thriving and that people don't believe her when she tells them that Jack has no interest at all in drinking.
One of her greatest joys is seeing her family together, healthy and enjoying each other.  Remember the photographic memory and amazing recall Jack has. Jack's photographic memory and amazing recall recently came to light when he competed in and won a Lego contest by being the fastest to put together a specific Lego design.  He explained to his mom that he had seen that particular design when he was eight-years old and remembered it!
When asked what advice she would offer a parent or family member of someone suffering with a severe addiction or alcoholism, Julie said, "Don't ever let go and don't ever give up.  Inside the shell of addiction that you see is still your baby.  Make sure they always know that they are loved, and that you are there, and they can call you anytime – day or night."
One of Jack's current goals is to get a childhood friend of his to attend Gulf Breeze Recovery.  Julie has promised that if his friend makes the decision to go, she will help make it happen.
If you or someone you care about, has an ongoing history of substance use and/or relapse, contact us at Gulf Breeze Recovery or call: 833.551.2356 to speak to an addiction expert to learn more about our program that has helped so many people overcome their addiction and embrace life.
We help people not just to survive, but to THRIVE!
Our guests and their families tell it best. Watch these two Mother's discuss their experience trying to get their children back, and the hope they found at Gulf Breeze Recovery's non-12 step holistic drug and alcohol treatment center in Florida.
About Gulf Breeze Recovery:
Gulf Breeze Recovery, unlike other treatment centers in Florida, is a non 12 step holistic drug and alcohol rehab that is changing the future of addiction treatment with their THRIVE® (Total Health Recovery) program focused on overcoming chronic relapse.
Gulf Breeze Recovery's THRIVE® program is a non 12-step approach designed for those who are looking for a drug and alcohol treatment program to produce a different and positive result.
This non-12 step program allows you to drive beyond your addictions and promotes a new outlook on life.
We are licensed by the Florida Department of Children and Families, and our last audit scored 99.7! Also, we are gold certified by the Joint Commission.
Want to read more about Gulf Breeze Recovery's non 12 step, holistic drug and alcohol rehab? Check out some of our latest posts:
Researchers Identify Role of Key Brain Signaling Protein in Alcohol Use Disorder
January 29, 2021
College Students Who Returned Home Due to Pandemic Drinking Less
January 29, 2021
Overdose Deaths Soar in the Midst of a Pandemic
January 27, 2021
Alcoholism Today in Seniors and Younger Generations
January 20, 2021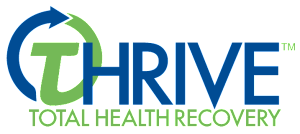 End Chronic Relapse and Start a New Life!
At Gulf Breeze Recovery we don't want you to have just a great recovery, we want you to have a great life!