Alcohol abuse is still the biggest killer when it comes to addiction and drug abuse
Excessive alcohol consumption, or alcohol abuse disorder, (AUD) causes more than 95,000 deaths each year, or 261 deaths per day in the United States. These deaths shorten lives by an average of 29 years. Alcohol abuse is the leading cause of preventable death in the United States, costing the country $ 9,249 billion in 2010.
More than half of alcohol-related deaths are caused by an overdose's health effects over time, such as various cancers, liver disease, and heart disease. The Alcohol-Related Disease Impact Application allows users to view statistics of lives lost from 58 situations by age, gender, and alcohol-related death status. More than 70 percent of alcohol-related deaths are in men, and more than 80 percent are 35 or older.
Other drugs as with the opioid crisis, get the news
We hear so much about the Opioid Crisis, which is gloomy; however, the death rate per year is around 68,000 vs. 95,000 for Alcoholism. Alcohol is the deadliest drug!
Why isn't alcohol getting similar attention? Among the leading preventable causes of death in the U.S. it is the third! The order is Smoking, Obesity and Alcohol. For the most part, alcohol as a killer does not regularly attract attention because it is legal, readily available, and socially acceptable.
For example, on weekends many people do not think twice about "letting go" and drinking too much. "It came to our attention, I don't drink every day," we heard people say in the middle of alcohol therapy. However, the National Institute of Alcohol and Alcoholism (NIAA) claims that more than three drinks a day or seven drinks a week for women and four drinks a day or 14 drinks a week for men is "high" risk," and these models are harmful in the short and long term.
Society is not entirely free from the dangers of alcohol.
Most people know that drinking too much alcohol at the same time can lead to alcohol poisoning and that excessive alcohol consumption for decades can lead to cirrhosis. Alcohol-related accidents and violence are regularly reported. However, many people do not realize that the damage caused by alcohol is subtle and immediate and is not often identified as a contributing factor to other serious health problems.
Some of the health problems are the following:
Heart symptoms. Alcohol causes cardiomyopathy, which mainly affects the heart muscle. A weak heart muscle reduces the ejection fraction and increases the risk of circulatory failure. Even weekend drinkers can have what is called Holiday Heart Syndrome. Alcohol is associated with high blood pressure and heart attack, especially in women.
Cancer. Alcohol is associated with cancer, especially of the esophagus, liver, mouth, throat, and colon.
Dementia. It is not surprising that a mind-altering substance such as alcohol can cause problems with the brain. Alcohol dementia is very real, and technology is now helping us to distinguish alcohol dementia from Alzheimer's. Many patients referred to neurologists for "early Alzheimer's" is alcoholic dementia.
Mental health disorders. Alcohol is a significant cause of depression in the central nervous system. Because of alcohol's pleasant feelings, patients often do not believe that these problems are made worse when they become anxious or depressed due to alcohol consumption.
Doctors sometime overlook alcohol for diseases such as blood circulation or atrial fibrillation. This approach to health care is slowly changing as more and more health care professionals are being trained to understand the signs and symptoms, and the best methods for treating, alcohol use disorders.
If you or someone you care about, has an ongoing history of alcohol or substance use and/or relapse, contact Gulf Breeze Recovery or call: 833.551.2356 to speak to an addiction expert to learn more about their residential program, out-patient program, and intensive out-patient program, and which of these can best fit your individual needs.  These programs have helped many people overcome their addiction and embrace their new happy, healthy, substance-free lifestyle.
We help people not just to survive, but to THRIVE!
About Gulf Breeze Recovery:
Gulf Breeze Recovery, unlike other treatment centers in Florida, is a non 12 step holistic drug and alcohol rehab that is changing the future of addiction treatment with their THRIVE® (Total Health Recovery) program focused on overcoming chronic relapse.
Gulf Breeze Recovery's THRIVE® program is a non 12-step approach designed for those who are looking for a drug and alcohol treatment program to produce a different and positive result.
This non-12 step program allows you to drive beyond your addictions and promotes a new outlook on life.
We are licensed by the Florida Department of Children and Families, and our last audit scored 99.7! Also, we are gold certified by the Joint Commission.
Want to read more about Gulf Breeze Recovery's non 12 step, holistic drug and alcohol rehab? Check out some of our latest posts:
Researchers Identify Role of Key Brain Signaling Protein in Alcohol Use Disorder
January 29, 2021
College Students Who Returned Home Due to Pandemic Drinking Less
January 29, 2021
Overdose Deaths Soar in the Midst of a Pandemic
January 27, 2021
Alcoholism Today in Seniors and Younger Generations
January 20, 2021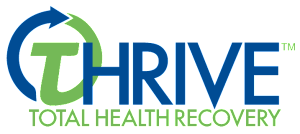 End Chronic Relapse and Start a New Life!
At Gulf Breeze Recovery we don't want you to have just a great recovery, we want you to have a great life!
Contact Us

, or Call:

833.551.2356