Performer Eddie Money was well known for his outspoken candor about his struggles with substance abuse
September 13th, 2019, saw the passing of rock music icon Eddie Money, who succumbed to a long battle with stage 4 throat cancer. Since 1977, Money recorded a whopping 12 studio albums and enjoyed several Top 40 hit singles, including "Two Tickets to Paradise," "Think I'm in Love," and "Take Me Home Tonight." Apart from his popular songs, the singer was well known for his outspoken candor about his struggles with substance abuse.
Born as Edward Mahoney, Money grew up in Brooklyn, New York. He was kicked out of high school for faking his report card, and soon after joined a Long Island rock band called the Grapes of Wrath. His motivation, he claimed, was so he could "go out with cheerleaders."
After a brief stint with the New York Police Department, Money headed to Berkeley, California in 1968. That's where his musical career kicked off in earnest, along with his love affair with drugs and alcohol, which were a prevalent part of the rock band lifestyle.
Within a decade of polishing his skills as a front man throughout the Bay Area concert scene, he and his band were ready for the major league. His self-titled debut album was released and went double platinum, catapulting Money into "overnight" success. The partying rock star's bad habits were also launched into extreme overdrive.
"I'd get up in the morning and have a bloody Mary first thing. Then a cocktail during the day and Irish coffees at night," he recalled of his hard-drinking days.
Within three years, he'd recorded two more albums—Life for the Taking and Playing for Keeps. He nearly lived up to the titles of both albums.
By 1980, the rollercoaster derailed when Money overdosed on alcohol and synthetic fentanyl, which he'd snorted thinking it was cocaine. The nearly-lethal combination caused him to pass out in a position that severely pinched a nerve in his leg for several hours.
"I killed the sciatic nerve on my left leg, knocked my kidneys out," he said. "Doctors told me I was never gonna walk again."
As if literally chronicling his own life via album titles, Money called his 1982 fourth album No Control, followed a year later with Where's the Party?
"I got into a lot of the pitfalls that people run into in the business, and I seemed to fall into them harder than most," the singer stated. "Lots of powder, lots of barbiturates. I was drinking at the same time. And then all of a sudden, I'm in a coma after that overdose, and I nearly didn't make it."
The haunting incident left him left him with a permanent limp, and served as an early warning to straighten out. Still, it took years of continued fighting before Money managed to get his life back on track by confronting his issues.
"What saved me was that I had a major overdose, I was using a walker to get from my bedroom to my music room," he said. "You just have to say to yourself, enough is enough."
Eddie Money was 70 when he died.
About Gulf Breeze Recovery:
Gulf Breeze Recovery, unlike other treatment centers in Florida, is a non 12 step holistic drug and alcohol rehab that is changing the future of addiction treatment with their THRIVE® (Total Health Recovery) program focused on overcoming chronic relapse.
Gulf Breeze Recovery's THRIVE® program is a non 12-step approach designed for those who are looking for a drug and alcohol treatment program to produce a different and positive result.
This non-12 step program allows you to drive beyond your addictions and promotes a new outlook on life.
We are licensed by the Florida Department of Children and Families, and our last audit scored 99.7! Also, we are gold certified by the Joint Commission.
Want to read more about Gulf Breeze Recovery's non 12 step, holistic drug and alcohol rehab? Check out some of our latest posts:
Researchers Identify Role of Key Brain Signaling Protein in Alcohol Use Disorder
January 29, 2021
College Students Who Returned Home Due to Pandemic Drinking Less
January 29, 2021
Overdose Deaths Soar in the Midst of a Pandemic
January 27, 2021
Alcoholism Today in Seniors and Younger Generations
January 20, 2021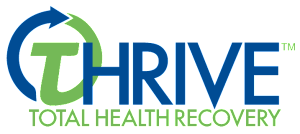 End Chronic Relapse and Start a New Life!
At Gulf Breeze Recovery we don't want you to have just a great recovery, we want you to have a great life!
Contact Us

, or Call:
833.551.2356