Freshman Congressman Trey Radel arrested on October 28th after purchasing cocaine from an undercover narcotics agent.
Freshman Congressman Trey Radel (R – FL) held a press conference last night following pleading guilty to the misdemeanor charge of cocaine possession. Recently elected to hold the seat in the U.S. House of Representatives for Florida's 19th District, the politician had been arrested on October 28th after purchasing cocaine from an undercover narcotics agent in a part of Washington, D.C. known as DuPont Circle.
Radel announced last night he was going to take a leave of absence to attend a substance abuse treatment program. Although he was not resigning, he vowed to donate his salary to charity while he was gone and to return to his position when he completed his rehabilitation stint. As detailed in many news reports, Radel admitted to using cocaine on multiple occasions and had also turned over a vile of the drug he had at his apartment in D.C.
Could other elected officials have substance abuse problems?
The Congressman's arrest was unknown to most people and he had even voted on issues as recently as last week. Questions surrounding the situation include wondering about how many other elected officials could have substance abuse problems or be involved in other types of illegal activities that go unreported.
Rep. Radel cited his alcoholism and mentioned traumatic events of his past as "reasons" for his actions. While this may draw some compassion from some people, it doesn't give someone a pass for their behavior, as it only leaves the door open for further similar activity if he doesn't realize that he is the one ultimately in control of what he chooses to do in his life, just as all of us are.
That being said, if he is working to correct his mistakes and it doesn't happen anymore, he should probably be given a chance to redeem himself, just as we would want a second chance at our jobs if we made some major mistakes. In a press release on his site, he stated, "I know I have a problem and will do whatever is necessary to overcome it, hopefully setting an example for others struggling [with addiction]."
Want to read more about Gulf Breeze Recovery's non 12 step, holistic drug and alcohol rehab? Check out some of our latest posts:
Researchers Identify Role of Key Brain Signaling Protein in Alcohol Use Disorder
January 29, 2021
College Students Who Returned Home Due to Pandemic Drinking Less
January 29, 2021
Overdose Deaths Soar in the Midst of a Pandemic
January 27, 2021
Alcoholism Today in Seniors and Younger Generations
January 20, 2021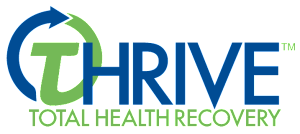 End Chronic Relapse and Start a New Life!
At Gulf Breeze Recovery we don't want you to have just a great recovery, we want you to have a great life!