In addition to over a half million vets being addicted to drugs over 22 commit suicide daily.
---
There are reportedly about a half a million veterans in the country who have become addicted to drugs. Additionally, 22 veterans commit suicide every day. These horrifying statistics are something that the Human Rights Watch wants to handle. They are aware that many of these veterans are suffering from drug addiction.
It is well known that some people deal with the horrors of war by turning to narcotics or alcohol. Some institutions are pointing to a controversial solution to address the drug and alcohol problem among veterans.
Harm reduction refers to a belief that those addicted to drugs should be provided an environment where they can do their drugs without resorting to crime or unhealthy practices. Needle exchanges, where addicts can turn in old needles and receive clean ones, are a prime example of harm reduction. Providing addicts with a dose of naloxone, a drug that will take someone out of an overdose is another way that cities practice harm reduction. Veterans are among the group with the biggest population that harm reduction activists seek to help out.
These practices have been met with strong criticism. Those against harm reduction point out that by allowing addicts to safely consume drugs we are sending a message that it is acceptable to use drugs. It is impossible not to negatively affect others when someone becomes a substance abuser. Their actions and behaviors have harmful consequences to those around them as well.
Despite the controversy surrounding harm reduction, people are continuing to employ the belief system that safe drug abuse is better than nothing.
---
Everyone can agree that those suffering from post-traumatic stress disorder (PTSD), or having a difficult time adjusting after being overseas, should receive help. Agreeing on what types of help to offer is a different thing. Perhaps the best thing would be to embrace many forms with the hope that more options will increase the likelihood that positive change can occur.
Advocates of harm reduction point out that needle exchanges contributed to a 20% decrease in HIV rates in cities that employed this practice. The VA is beginning to embrace harm reduction ideas as well. They are employing the theories of harm reduction in their treatment facilities across the country. For instance, doctors at the Louis Stokes Cleveland VA Medical Center in Cleveland give out naloxone to those that have a history of opioid abuse.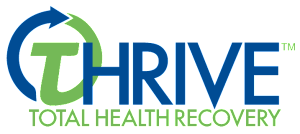 End Chronic Relapse and Start a New Life!
At Gulf Breeze Recovery we don't want you to have just a great recovery, we want you to have a great life!