A correlation between tax increases and a reduction in crashes associated with drunk driving has been discovered.
A recent study shows that in areas where an increase in the tax from the sale of alcohol resulted in fewer people involved in crashes where alcohol is involved.
The study was conducted by the University of Florida in Gainesville and was published in the American Journal of Public Health. Researchers investigated the tax increases in several locations before making their report. The hope is that this information may help to understand ways in which the amount of people that drink and drive can be lessened and more lives saved as a result.
"Similar alcohol tax increases implemented across the country could prevent thousands of deaths from car crashes each year," explained Alexander Wagenaar, a professor at the University of Florida.
After examining all the information, it was discovered that the number of accidents was reduced by 26% on average in areas where the tax increase was passed. Young people seemed the most influenced by price increases. The number of young people that were involved in alcohol-related accidents fell by 37% after the tax hike. While the number of deaths caused by drinking and driving has dropped by 52% over the last twenty years, it still a problem that exists with more than 10,000 lives lost each year.
Young adults who have had too much to drink at parties or at bars, teenagers who have a low tolerance and older adults who have miscalculated the amount of alcohol they had or who suffers from an addiction have all contributed to the number of drunk driving incidents throughout the country. The idea is that the tax increase prevents people from drinking as much due to the overall cost increase. Although the actual cost to consumers appears to be minimal, the statistical correlation can't be ignored.
Alcoholism and associated behaviors such as drinking and driving are definitely serious public health issues, and the more methods that can be used to help save lives the better off our communities will be in the long run.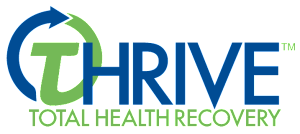 End Chronic Relapse and Start a New Life!
At Gulf Breeze Recovery we don't want you to have just a great recovery, we want you to have a great life!