Drug substitution treats addiction by replacing opiates with less of a "high".
One of the most commonly used treatments for opiate addiction in America for many years has been to use methadone as a maintenance drug. This theory behind this drug substitution method of treating opioid addiction has been that methadone is supposed to replace heroin or other opiates with less of a "high" and less overall damage caused to the individual, his/her family and society as a whole. For some people that is exactly what methadone has done for them, but there is another side to that story.
Detoxing from methadone has proven to be more difficult than coming down off most other opiates, and the drug has developed a large illegal street market as well. Additionally, it has a higher level of toxicity that can build up in a person's body that increases the risk of overdose. According to the CDC, methadone overdoses increased by a factor of six during the first part of this century. By 2010 methadone accounted for nearly one-third of the more than 15,000 total prescription drug overdoses.
Now the U.S. Government is in partnership with a private pharmaceutical company to develop buprenorphine
Officials knew that something that had to be done, and the U.S. Government partnered with a private pharmaceutical company to develop buprenorphine. This drug has been warmly welcomed to the addiction treatment community (and rightly so), as it was initially approved for aiding in opiate withdrawal. The idea was to get people OFF opiates, but unfortunately, too much money is made by keeping people on drugs, even when they don't need to be, and now buprenorphine is also used as a long-term maintenance drug as well.
Today, even with millions of people using the "lesser of two evils", there are still more than 260,000 Americans taking methadone through opioid treatment programs on an average day in the U.S. The result is that we have even more people than ever taking long-term replacement drugs for opiate addiction when counting both methadone and buprenorphine.
At Gulf Breeze Recovery, we do see the value in short-term drug substitution through medical detox procedures. It just makes sense to have a medically-controlled environment that can help someone step down from opiates – on their way to complete withdrawal. Once a person has been detoxed, then our special program combines physical and mental health recovery methods to assist individuals in living drug-free lives from there on out. To find out more, contact one of our representatives today.
Want to read more about Gulf Breeze Recovery's non 12 step, holistic drug and alcohol rehab? Check out some of our latest posts:
Researchers Identify Role of Key Brain Signaling Protein in Alcohol Use Disorder
January 29, 2021
College Students Who Returned Home Due to Pandemic Drinking Less
January 29, 2021
Overdose Deaths Soar in the Midst of a Pandemic
January 27, 2021
Alcoholism Today in Seniors and Younger Generations
January 20, 2021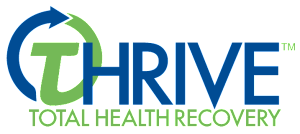 End Chronic Relapse and Start a New Life!
At Gulf Breeze Recovery we don't want you to have just a great recovery, we want you to have a great life!