Meth is back in a very big way.
As the much-publicized war on opioids continues, another drug is quietly regaining momentum and leaving a deadly path of destruction. Methamphetamine is back. Back in a very big way.
Watch the video: A Graduate of Gulf Breeze Recovery's Non-12 Step Holistic Drug and Alcohol Treatment Center discusses her journey through multiple rehabs and chronic relapse until she made the shift in thinking we inspire our guests to experience and adopt for a richer life which makes meth addiction an undesirable option compared to the high of happiness.
In the early 2000's methamphetamine (meth) made headlines.  Meth labs were popping up everywhere and law enforcement officers wore hazmat suits to clean up dangerous leftovers from drug busts as labs were found in homes, hotel rooms and in the trunks of cars.  Lab explosions were commonplace.
On March 9, 2006 President Bush signed the Patriot Act which included the Combat Methamphetamine Epidemic Act of 2005.  This act banned over-the-counter sales of medications containing the element pseudoephedrine which was the key ingredient in medications such as Sudafed, commonly used to treat colds.  Pseudoephedrine was also the key component used by illicit labs to manufacture methamphetamine.
Making pseudoephedrine harder to obtain, greatly reduced the number of meth labs in the United States and opioids quickly stepped into the limelight becoming the drug of choice.  Meth was pretty much forgotten by the news media as reports on opioid abuse and deaths took over.
Although methamphetamine manufacturing was greatly reduced in the United States, the drug cartels of Mexico saw a great opportunity and stepped in to fill the void.  When Mexico tightened regulations on pseudoephedrine in 2007, the cartels switched to using phenyl-2-propanone which although it too is monitored, and it's use restricted, can be manufactured in multiple ways.
Meth is now purer, cheaper, and more lethal.
The Mexican drug cartels fine-tuned their production and now offer high quality, nearly 100% pure methamphetamine.  The fact that it is inexpensive and readily available adds to the increased popularity as well as the rising fatalities. Methamphetamine became the most easily accessible and least expensive drug on the streets.  According to a recent New York Times article, drug experts say that the drug has never been purer, cheaper or more lethal.
Tremendous amounts of meth make it across the border.
Statistics from the U.S. Customs and Border Protection site show a chilling pattern of how much methamphetamine smuggling across our borders is increasing.  Nationwide in 2014 there were 19,613 methamphetamine drug seizures, the year to date total for 2019 through the end of May has already reached 38,895.  If that trend continues 2019 will easily pass the 56,362 seizures of 2018.  Despite the seizures, tremendous amounts of meth make it across the border.
The "War on Drugs" is not a war that is easily fought despite efforts of law makers, law enforcement and educational endeavors.  It is far from being won.  The enemy keeps changing forms and the methods of production and distribution keep changing.  Prevention efforts and treatment options are the best ways to minimize the fatalities of the ongoing war.
If you or someone you care about, has an ongoing history of substance use and/or relapse, contact us at Gulf Breeze Recovery or call: 833.551.2356 to speak to an addiction expert to learn more about our program that has helped so many people overcome their addiction and embrace life.
We help people not just to survive, but to THRIVE!
Want to read more about Gulf Breeze Recovery's non 12 step, holistic drug and alcohol rehab? Check out some of our latest posts:
Researchers Identify Role of Key Brain Signaling Protein in Alcohol Use Disorder
January 29, 2021
College Students Who Returned Home Due to Pandemic Drinking Less
January 29, 2021
Overdose Deaths Soar in the Midst of a Pandemic
January 27, 2021
Alcoholism Today in Seniors and Younger Generations
January 20, 2021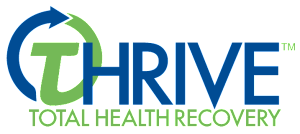 End Chronic Relapse and Start a New Life!
At Gulf Breeze Recovery we don't want you to have just a great recovery, we want you to have a great life!