Tobacco and opioids become addictive more quickly than people originally believed.
"I just use for fun, recreationally.  Don't worry, I won't get addicted."  Maybe you have heard someone say this, or maybe you have said it yourself.  But some substances, including tobacco and opioids, become addictive quickly, much more quickly than even the professionals originally believed.
Most long-term cigarette smokers will confirm that they didn't start smoking two packs a day.  They probably started smoking every now and then.  Cigarettes are a substance that people become addicted to much more quickly than initially believed. Researchers who previously thought addiction to cigarettes took a few years have now found in studies that some people become addicted in only a few days and, in rare cases, can become physically addicted after their very first cigarette!
Research studies are continuing to show that other addictions happen more quickly than many realize.  Opioids, for example, don't take months or even weeks of use to become addictive.  New studies show that opioid addiction can occur in as little as five days. Five days.  If you use opioids for less than a week, you can become physically addicted.
The belief that opioids are the gold standard for pain relief is also being challenged.  In blind studies with comparison tests, Tylenol and other non-opioid pain treatments work just as well to relieve pain, or sometimes even better.
Research conducted at the Minneapolis Veterans Affairs Health Care Center divided a group of 240 male patients with an average age of 58, all of whom suffered chronic pain, into two groups.  The first group was treated with opioids and the second group was treated with non-opioid drugs.  Although 60 percent of both groups reported improvement in doing typical functions without pain, only 41 percent of the opioid group stated their pain intensity improved while 54 percent of the non-opioid group reported improvement in their level of pain intensity.  In addition, those participants receiving opioid medications for pain reported twice as many side effects as their non-opioid counterparts.
For a solution based on mindfulness call: 833.551.2356
Contact Us Now!
The effectiveness of opioids on pain declines over time.
For that reason, many people who use opioids believe that the answer to their pain relief is to increase the amounts of opioids they are taking. This starts a vicious cycle of increasing use and less relief, and symptoms of withdrawal from opioids make stopping difficult.  Research is continuing to prove that opioids are not the gold standard for pain relief after all.
It's a dangerous game to play with addictive substances.
The speed at which addiction can occur makes recreational or short term use of addictive substances a dangerous game.  If you or someone you know is struggling with addiction, contact us at Gulf Breeze Recovery or call: 833.551.2356 to speak to an addiction expert to learn more about our program that has helped so many people overcome their addiction, reclaim their health and embrace life.
We help people not just to survive, but to THRIVE.
Want to read more about Gulf Breeze Recovery's non 12 step, holistic drug and alcohol rehab? Check out some of our latest posts:
Researchers Identify Role of Key Brain Signaling Protein in Alcohol Use Disorder
January 29, 2021
College Students Who Returned Home Due to Pandemic Drinking Less
January 29, 2021
Overdose Deaths Soar in the Midst of a Pandemic
January 27, 2021
Alcoholism Today in Seniors and Younger Generations
January 20, 2021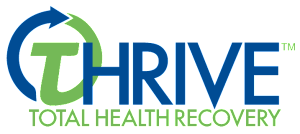 End Chronic Relapse and Start a New Life!
At Gulf Breeze Recovery we don't want you to have just a great recovery, we want you to have a great life!
Contact Us

, or Call:
833.551.2356