Understanding the risks rushing to legalize Marijuana poses to children, teens, and expectant mothers.
Historically in the United States many items aggressively marketed as "safe" have turned out to be harmful.  Cigarette smoking is a great example.  Cigarette smoking was once seen as the stylish thing to do.  Actresses sported their cigarettes in fancy cigarette holders.  Movies had main characters lighting up.  Everybody did it, because it was fun and didn't hurt anybody.  But it did.
The first somewhat ambiguous warnings brought about by the Cigarette Labeling and Advertising Act of 1965 required that all cigarettes sold in the United States have the following warning:  CAUTION:  CIGARETTE SMOKING MAY BE HAZARDOUS TO YOUR HEALTH.
Today, more than 50-years later, cigarettes are still being sold with a warning label on all packs that now states:    SURGEON GENERAL'S WARNING: Smoking Causes Lung Cancer, Heart Disease, Emphysema, and May Complicate Pregnancy. SURGEON GENERAL'S WARNING: Quitting Smoking Now Greatly Reduces Serious Risks to Your Health. … SURGEON GENERAL'S WARNING: Cigarette Smoke Contains Carbon Monoxide.
Fifty years ago, it was recognized that smoking was harmful and today no one debates the dangers of smoking.  But, according to the Centers for Disease Control and Prevention (CDC), in 2016, tobacco companies spent $9.5 billion marketing cigarettes and smokeless tobacco in the United States. This is about $26 million a day, or more than $1 million every hour.
Aspirin was once seen as a miracle cure and is still used today to treat pain and fever, prevent heart attack and as a blood thinner.
Baby aspirin historically was seen not only as useful, but a necessity for responsible mothers to have ready and available in case their babies needed something to treat pain or fever.  Marketed to both mothers and the medical community, by the early 1950s, aspirin was the most commonly used drug in pediatrics.
Reye's syndrome was first identified in 1963.  Reye's syndrome is a rare but serious disease that has been linked to use of baby aspirin for viral infections.  Identifying dangers and warning parents and the medical community about the risks involved with baby aspirin use for children, reduced the number of identified cases of Reye's syndrome from 555 cases in 1980 down to only two cases in 1997.
As marijuana becomes more and more widely accepted it too is becoming a miracle cure.
As marijuana and its derivatives become more and more widely accepted as a cure or treatment for many different ailments from reducing nausea from chemotherapy, to being an effective pain treatment, to even treating epilepsy, it too is becoming a miracle cure.
Research is showing however, that the miracle cure is not for everyone.  Just as aspirin has serious risks for children, marijuana is also showing risks, especially for pregnant mothers, children, adolescents and teenagers.
In December 2016 the National Institute on Drug Abuse (NIDA) reported that marijuana use raises car crash risk; in some studies, it has been associated with neurodevelopmental problems in prenatally exposed children; and its use by adolescents has been linked to cognitive impairments and poor educational outcomes and well-being.
Less than 2 years later, in a study published in May 2018 NIDA reports use among 12th graders showing that 35.6 percent had used marijuana during the year prior to the survey and 22.5 percent used in the past month; 6.0 percent said they used marijuana daily or near-daily.
That same article showed that teens' perceptions of the risks of marijuana use have steadily declined over the past decade, possibly related to increasing public debate about legalizing or loosening restrictions on marijuana for medicinal and recreational use.
Our priority should be marijuana for those who get true medical benefits.
As marijuana becomes more readily available and is seen in a more positive light than ever before, it is important to understand the risks that it poses to children, teens, and expectant mothers.  The medical profession, parents and children need to be educated to the risks involved with marijuana use.
Finding ways to promote marijuana and marijuana products for those who get true medical benefits is important.  Keeping those individuals safe who are at risk for harm from marijuana use is equally important.
If you or a loved one is fighting addiction of any kind, contact us at Gulf Breeze Recovery or call: 833.551.2356 to speak to an addiction expert to learn more about our program that has helped so many people overcome their addiction and embrace life.  We help people not just to survive, but to THRIVE®.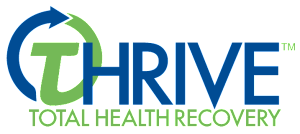 End Chronic Relapse and Start a New Life!
At Gulf Breeze Recovery we don't want you to have just a great recovery, we want you to have a great life!