A non-12 step holistic approach is different.
---
"All the previous treatment facilities that I've been to it was the exact same stuff just over and over and over. When I made the decision to come to GBR I just knew that I needed something to save my life.
…I might have made bad choices but that doesn't mean I'm an evil or bad person and I had never figured that out with any other rehab. When I came to Gulf Breeze Recovery I discovered the main thing that was causing me to get high. I was kind of guided into a direction, but I did all the work on my own. That's the biggest difference between every other rehab that I've been to and Gulf Breeze Recovery. "
–Art: a THRIVE® graduate and former guest of Gulf Breeze Recovery.
---
Relapse after substance abuse treatment is common.  Unfortunately, some people go to multiple programs investing both time and resources in their quest for sobriety.  So often, sobriety, when it is achieved, doesn't last.   Completing a rehabilitation program, relapsing, going to another program and relapsing – the revolving door goes on and on.
Some 12 step rehabs blame the individual, suggesting they "didn't work their program"
No one wants to be addicted, that is the reason people try again and again to find the key to long-term sobriety.
12-step programs place the blame on the individual, often saying that they "didn't follow the program", or "they didn't attend enough meetings", or "they didn't work the steps honestly".  Sometimes people are told they are resistant to recovery or don't really want sobriety, but they aren't offered the help they need.
In the case of chronic relapse, non-12 step approaches to rehabilitation can show dramatic results.  Holistic treatment focuses on the individual, as a whole, looking for underlying issues that lead to addiction and addresses those issues.  Time is spent discussing any resistance to recovery and helping people explore their fears or the doubts that stands between them and recovery.
Intensive treatment includes a multitude of treatment modalities that focus on the needs of the individual.  The core of holistic treatment is individual therapy with a licensed mental health professional working in a private, one-on-one setting where the person can feel safe and heard as they begin to explore issues of concern.
Daily classes lead by a professional with an understanding of addiction issues allows for group discussions, camaraderie and learning.  Guest speakers with a variety of expertise add to the learning experience.
The overall physical health of the individual is addressed as well with spa, exercise and nutritious meals and snacks prepared by professional chefs.  Outdoor activities centered around our beautiful location with a sparkling pool and private pier give ample opportunity to enjoy fresh air and sunshine as well as the breeze from the Gulf of Mexico, from which our town of Gulf Breeze got its name.
A myriad of other treatment options includes:  medical detoxification (if needed), biofeedback, yoga, art therapy, and time for reflection.  Every part of this holistic program is carefully planned to offer each participant a multitude of experiences that promote not just achieving sobriety, but maintaining long-term sobriety, and escaping the revolving door of chronic relapse.
Gulf Breeze Recovery continues to care for guests after they leave the program, by providing both in person and remote weekly support groups as well as matching each graduate with a continuing education provider that works one-on-one with guests as they transition back to their normal routine.  Research has shown that support provided after treatment increases overall success rates for participants.
Gulf Breeze Recovery wants every guest to escape the revolving door of chronic relapse and have the best possible chance of achieving long term sobriety.
Contact us at Gulf Breeze Recovery or Call: 833.551.2356 to speak to an addiction expert to learn more about our program that has helped so many people overcome their addiction and embrace life.  We help people not just to survive, but to THRIVE®.
Want to read more about Gulf Breeze Recovery's non 12 step, holistic drug and alcohol rehab? Check out some of our latest posts:
Researchers Identify Role of Key Brain Signaling Protein in Alcohol Use Disorder
January 29, 2021
College Students Who Returned Home Due to Pandemic Drinking Less
January 29, 2021
Overdose Deaths Soar in the Midst of a Pandemic
January 27, 2021
Alcoholism Today in Seniors and Younger Generations
January 20, 2021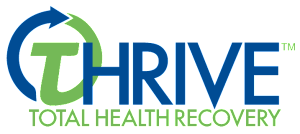 End Chronic Relapse and Start a New Life!
At Gulf Breeze Recovery we don't want you to have just a great recovery, we want you to have a great life!
Contact Us

, or Call:
833.551.2356