What are the facts about opioids?
Despite all the hype new substances of abuse get by the media, opioids are still around and still taking a deadly toll on people who abuse them.  But what are the facts about opioids?
According to the Substance Abuse and Mental Health Services Administration (SASMHSA), in 2016 all U.S. overdose deaths involving opioids, including unintentional, intentional, homicide and undetermined totaled more than 42,000.  They warn that anyone who uses opioids for long-term chronic pain management is at risk for opioid overdose as are those who use illicit opioid substances or who have a substance abuse disorder.
Also at risk for an opioid overdose are those who have completed detoxification either voluntarily, through a treatment facility, or by incarceration.  During their time of abstinence, their tolerance level has decreased, and if they use again at the previous level they were using prior to detoxification, overdose can occur.
Understanding how to prevent opioid overdose death is important.  If you or someone you love is at risk it is important to know up-to-date information about the use of opioids as well as steps to prevent overdose.  SAMHSA offers information for laypersons on how to prevent and manage overdose at Prevent and Protect http://prevent-protect.org/.
Opioid overdose deaths can be prevented when naloxone is used.  Naloxone can reverse the effects of opioids in the system by displacing opioids from receptor sites in the brain and reversing respiratory depression which is usually the cause of overdose deaths.  Naloxone sometimes requires multiple doses for the more potent opioids such as fentanyl or carfentanil.
It is important to know what to do if you think someone has overdosed on opioids.
Get medical help immediately.  Call 911 and let them know the person is unresponsive and not breathing.  Don't wait.  Thirty-seven states and the District of Columbia have statutes that prevent a "Good Samaritan" who is seeking help for someone who has overdosed from being prosecuted for possession of a controlled substance.
Residential treatment programs help.
Explore treatment options that are available and find the option that best fits your needs.  All programs are not the same.  Opioid addiction is not easy to kick, but with professional care, recovery is possible.
Watch Video: After Scotty had a terrible accident he was introduced to pain meds and eventually heroin! He was also introduced to more than one 12-step rehab before finding Gulf Breeze Recovery's unique non 12-step program. He discovered the difference between rehab and total health recovery!
If you are looking for a substance abuse treatment program for yourself or someone you care about, contact us at Gulf Breeze Recovery.  Our friendly and professional staff is available to explain our health-focused recovery program.  We offer compassionate holistic treatment and support, helping you or your loved one with addiction reclaim freedom from addiction and rediscover a healthy life and lifestyle.
We may be the perfect choice for you.
Contact us at Gulf Breeze Recovery or call: 833.551.2356 to speak to an addiction expert to learn more about our program that has helped so many people overcome their addiction and embrace life.
We help people not just to survive, but to THRIVE!
About Gulf Breeze Recovery:
Gulf Breeze Recovery, unlike other treatment centers in Florida, is a non 12 step holistic drug and alcohol rehab that is changing the future of addiction treatment with their THRIVE® (Total Health Recovery) program focused on overcoming chronic relapse.
Gulf Breeze Recovery's THRIVE® program is a non 12-step approach designed for those who are looking for a drug and alcohol treatment program to produce a different and positive result.
This non-12 step program allows you to drive beyond your addictions and promotes a new outlook on life.
We are licensed by the Florida Department of Children and Families, and our last audit scored 99.7! Also, we are gold certified by the Joint Commission.
Want to read more about Gulf Breeze Recovery's non 12 step, holistic drug and alcohol rehab? Check out some of our latest posts:
Researchers Identify Role of Key Brain Signaling Protein in Alcohol Use Disorder
January 29, 2021
College Students Who Returned Home Due to Pandemic Drinking Less
January 29, 2021
Overdose Deaths Soar in the Midst of a Pandemic
January 27, 2021
Alcoholism Today in Seniors and Younger Generations
January 20, 2021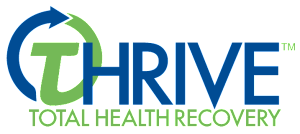 End Chronic Relapse and Start a New Life!
At Gulf Breeze Recovery we don't want you to have just a great recovery, we want you to have a great life!