Addiction is different for women.
Alcohol, for example, is a substance that women develop dependence to more quickly than men.
Problems that are alcohol-related such as brain atrophy and liver damage occur more quickly in females.
Biological factors are key to women's higher rates of susceptibility to alcohol.
Women's bodies have more fatty tissue and less water than men's bodies.  Water acts to dilute alcohol, while fat retains alcohol causing greater exposure to women's organs.
Two enzymes that break down alcohol in the stomach and liver, alcohol dehydrogenase and aldehyde dehydrogenase occur in greater levels for men than for women, allowing more of the alcohol that a woman drinks to pass into the bloodstream, while men process more of it out of their system.
Alcohol is just one example.
According to the specific substance and the individual woman, issues from substance use can occur that are related to
Hormones and menstrual cycle.
Fertility.
Pregnancy.
breastfeeding.
And even menopause.
When reporting reasons women use and/or abuse substances, some of the most commonly identified are: to fight exhaustion, control weight, manage pain, or to self-medicate mental health issues such as depression or anxiety.
Research continues to discover just how very different drug and alcohol addiction is for women.  For example, life circumstances such as physical and sexual trauma resulting in post-traumatic stress disorder (PTSD) is more common in women who abuse drugs and seek treatment than for their male counterparts.
Women can and do recover from addiction. Women, in fact, are typically more willing than men to seek treatment for substance abuse.  Drug and alcohol treatment is important for women.  The program they choose should be able to address issues that are pertinent to women with substance abuse issues.  Substance abuse treatment cannot be a one-size-fits-all if it is to be most effective.
According to a National Institute on Drug Abuse article published in June 2019, 19.5 million females (or 15.4 percent) ages 18 or older have used illicit* drugs in the past year.  *The term "illicit" refers to the use of illegal drugs, including marijuana according to federal law, and misuse of prescription medications.
That use can result in drug addiction much more quickly for women than for men.  Women become addicted faster even when they are using smaller amounts and for shorter periods of time than their male counterparts.
The differences for women who become addicted to drugs occur in a variety of ways.
Gulf Breeze Recovery is aware of needs that are different for women.
Their staff of professional therapists help women address their individual concerns.  A well-trained medical staff is available too, 24-hours a day to deal with medical concerns as they occur.
If you are looking for a substance abuse treatment program for yourself or someone you care about, contact us at Gulf Breeze Recovery.  Our friendly and professional staff is available to explain our health-focused recovery program.  We offer compassionate holistic treatment and support, helping you or your loved one with addiction reclaim freedom from addiction and rediscover a healthy life and lifestyle.
Gulf Breeze Recovery's non-12 step holistic and individualized program may be the perfect choice.
If you or someone you care about, has an ongoing history of substance use and relapse, we can help. Contact us at Gulf Breeze Recovery or call: (855) 433-4480 to speak to an addiction expert to learn more about our program that has helped so many people overcome their addiction, rediscover their dreams and embrace life.
We help people not just to survive, but to THRIVE®.
About Gulf Breeze Recovery:
Gulf Breeze Recovery, unlike other treatment centers in Florida, is a non 12 step holistic drug and alcohol rehab that is changing the future of addiction treatment with their THRIVE® (Total Health Recovery) program focused on overcoming chronic relapse.
Gulf Breeze Recovery's THRIVE® program is a non 12-step approach designed for those who are looking for a drug and alcohol treatment program to produce a different and positive result.
This non-12 step program allows you to drive beyond your addictions and promotes a new outlook on life.
We are licensed by the Florida Department of Children and Families, and our last audit scored 99.7! Also, we are gold certified by the Joint Commission.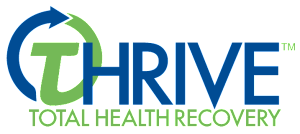 End Chronic Relapse and Start a New Life!
At Gulf Breeze Recovery we don't want you to have just a great recovery, we want you to have a great life!