A shift has occurred in life expectancy due in part to addiction.
According to Senior Living, in 1900 the life expectancy for a white male was 47 years and a white female was expected to live to age 49.  The expected life span was much less for the African American population with black men living an average of only 33 years and black women living an average of 34.  By 2000, those numbers increased greatly with the life expectancy for white males at 75 years, black males 68 years, white females 80 years and black females 75 years.
Many things impact overall life expectancy: war, disease, child mortality, natural disasters, etc.
In most developed countries life expectancy continues a gradual incline, but in the United States, that trend is not continuing.  Life expectancy in the United States had been making a gradual increase with more emphasis on eating well, exercise, medical breakthroughs, and ever-improving health care options.  Just a few years ago, however, a shift occurred with overall life expectancy taking a downward turn.
In 2014, the United States' overall life expectancy rate was 79 years old as shown in the Global Health Observatory data repository which has data maintained by the World Health Organization (WHO).  The 2015 life expectancy was 78.6 years and in 2016 it was 78.5.
England, by comparison, has an overall life expectancy rate of 81.4 years, almost three years more than the life expectancy in the United States.  Of the factors that are impacting today's life expectancy rate, experts look at aging baby boomers, but England has those also.  So why is the rate in the United States declining?
According to the Center for Disease Control, overdose deaths in the United States have increased from 16,849 in 1999 to 70,237 in 2017.  That is a more than four times increase in deaths in less than 20 years.
Another factor, according to a CNN report, is that the suicide rate in the United States continues to climb, with a rate in 2017 that was 33% higher than in 1999. A disturbing report from the Center for Disease Control states that since 2008, suicide has ranked as the 10th leading cause of death for all ages in the United States and that in 2016, suicide became the second leading cause of death for ages 10–34 and the fourth leading cause for ages 35–54.
Not all overdose deaths can be directly attributed to substance use, of course. Suicide occurs when hopelessness and the belief that life will never be better is overwhelming.  Too often that hopelessness is provoked by addiction when people believe they can never overcome addiction or find health, happiness, and peace again.
Addiction is not hopeless.  Recovery is possible.  People can reclaim their health, happiness, and peace.  They can again realize that they do have health inside.
In this video excerpt from one of our guest's unscripted testimonials Jay tells how the cost of addiction almost cost him his life. These companies are putting profits over the lives of their customers but at Gulf Breeze Recovery we offer a priceless shift that adds value to your life again.
If you or someone you care about, has an ongoing history of substance use and/or relapse, contact us at Gulf Breeze Recovery or call: (855) 433-4480 to speak to an addiction expert to learn more about our program that has helped so many people overcome their addiction and embrace life.
We help people not just to survive, but to THRIVE!
About Gulf Breeze Recovery:
---
Gulf Breeze Recovery is changing the future of addiction treatment with the THRIVE® program focused on overcoming chronic relapse.
Gulf Breeze Recovery's THRIVE® program is a non 12-step approach designed for those who are looking for a drug and alcohol treatment program to produce a different and positive result.
This non-12 step program allows you to drive beyond your addictions and promotes a new outlook on life.
We are licensed by the Florida Department of Children and Families, and our last audit scored 99.7! Also, we are gold certified by the Joint Commission.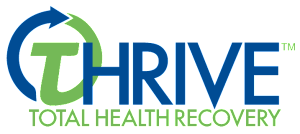 End Chronic Relapse and Start a New Life!
At Gulf Breeze Recovery we don't want you to have just a great recovery, we want you to have a great life!