A recent study was published in the online issue of the journal Neurology regarding the effect of alcohol consumption and cognitive ability in middle-aged people.
Researchers assessed the drinking habits of more than 5,000 men and 2,000 women three times in 10 years. Then at the age of 56, they were given cognitive tests, which were completed two more times over the next decade. Measurements included memory and executive function. WebMD says that executive functioning includes the ability to manage time and attention, switch focus, plan and organize, remember details, curb inappropriate speech or behavior and to integrate past experience with present action.
A breakdown in cognitive functions impairs the ability to conduct many daily activities as well as social interaction.
According to a release from the American Academy of Neurology, the men in the study who consumed more than 2 1/2 drinks per day wound up showing memory and executive function declines between 1 1/2 to 6 years faster than those who had fewer drinks per day or consumed no alcohol. The results from the study, which was conducted at University College in London, England, add more reasoning behind the level designated as "heavy drinking" by the National Institute on Alcohol Abuse and Alcoholism, stating that heavy alcohol consumption means more than 14 drinks per week for a male.
So even if people don't drink a lot at one time, they can still be creating many problems down the road if they are consuming larger amounts of alcohol on a cumulative basis.
If you or someone you love would like more information on effective treatment for alcohol abuse, contact Gulf Breeze Recovery and speak with one of our counselors today.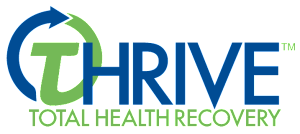 End Chronic Relapse and Start a New Life!
At Gulf Breeze Recovery we don't want you to have just a great recovery, we want you to have a great life!