More and more senior citizens are reporting that they are addicted to drugs and alcohol.
With the rise of prescription drugs, a lifetime of drinking and the onset of anti-anxiety drugs, seniors are proving more likely to abuse substances. Treatment centers all over the United States are reporting an increase in the number of patients they have that are over the age of 65. Insurance company United Healthcare reports that of Florida's senior residents, 5 percent consume up to 60 alcoholic drinks per month. That number is the highest in the United States.
There are more alarming statistics being reported about retired people and alcoholism.
From 2007 to 2012 the number of senior citizens that were prescribed painkillers rose 30 percent, bringing the number to 8.5 million elderly patients being prescribed the powerful drugs. More than 260,000 patients in Florida treatment centers are over the age of 65. Medicare recently reported that over 700,000 of their patients are being prescribed anti-anxiety medications such as Xanax or Ativan. These drugs are highly addictive and can cause seizures if not properly monitored.
There are a few reasons behind the rise in abuse among seniors.
Physical pain and the general degradation of their bodies lead doctors to prescribe medications that they wouldn't generally prescribe to younger patients.
Adults 65 and older often grew up in an environment where drinking is not only acceptable, it is expected.
These factors, paired with the public's general inability to distinguish addictive behaviors, lead more and more seniors to unhandled drug and alcohol problems.
Some people are asking how this problem could have gotten so far out of hand.
Specialists point out that the behaviors exhibited by someone that is abusing alcohol or drugs are not much different than the behaviors of someone with dementia or Alzheimer's disease. Treatment centers are recognizing the problem and altering their programs to accommodate that growing senior citizen population in need of help. By implementing special programs and catering to this type of demographic, drug rehabilitation facilities are proving it is never too late to get help. We help older adults by focusing on total health recovery, not just recovery from substance abuse.
To learn more about our non-12 step holistic drug and alcohol treatment center in Florida, contact us today to speak with a representative.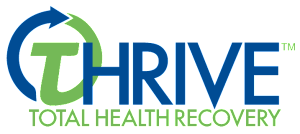 End Chronic Relapse and Start a New Life!
At Gulf Breeze Recovery we don't want you to have just a great recovery, we want you to have a great life!