The length of a rehabilitation program for alcohol or drug abuse is as important as the treatment being given.
The length of a rehabilitation program for alcohol or drug abuse can sometimes be just as important as the type of treatment being given. Unfortunately the insurance industry has had a part in dictating the length of residential care often by limiting the number of days covered to just 30.
While there is no set amount of time for treatment that is recommended, it is widely recognized in clinical and governmental institutions that longer-term programs are viewed as being more effective for the clients. Generally, anything over a month is considered to be long-term residential treatment.
The standard 28-day treatment program has a very poor retention rate.
Steve is like many people who find themselves addicted to alcohol.
As he says: "I knew I had a problem but it never got in the way of my career, until I began working from home, then it got out of control."
After that, it got bad quick and I needed to do something different, and that was a year ago, and it has been the best year of my life.
People abusing drugs or alcohol have usually been doing so for years before they finally reach the point of receiving treatment, therefore it often takes much more than a couple weeks or a month to reverse what damage has been done.
Our program Gulf Breeze Recovery is tailored to the needs of each individual in a longer-term setting and has a specialized aftercare life plan component to help people along in their continued transition toward permanent recovery.
According to a report from the Substance Abuse and Mental Health Services Administration (SAMHSA) shorter-term programs may typically have a higher retention rate, but we have found that when the program is more individualized and engages the participant then the retention rate increases significantly as well.
If you or someone you care about, has an ongoing history of substance use and relapse, we offer hope and we can help. Contact us at Gulf Breeze Recovery or call: 833.551.2356 to speak to an addiction expert to learn more about our program that has helped so many people overcome their addiction and embrace life.
We help people not just to survive, but to THRIVE!
About Gulf Breeze Recovery:
Gulf Breeze Recovery, unlike other treatment centers in Florida, is a non 12 step holistic drug and alcohol rehab that is changing the future of addiction treatment with their THRIVE® (Total Health Recovery) program focused on overcoming chronic relapse.
Gulf Breeze Recovery's THRIVE® program is a non 12-step approach designed for those who are looking for a drug and alcohol treatment program to produce a different and positive result.
This non-12 step program allows you to drive beyond your addictions and promotes a new outlook on life.
We are licensed by the Florida Department of Children and Families, and our last audit scored 99.7! Also, we are gold certified by the Joint Commission.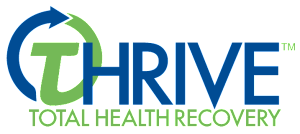 End Chronic Relapse and Start a New Life!
At Gulf Breeze Recovery we don't want you to have just a great recovery, we want you to have a great life!