THRIVE: Set the stage for Total Health Recovery with our non 12 step holistic drug rehab.
If you want to do more than deal with your substance problems, and really learn how to THRIVE, then its time to give us a call: (855) 400-6190 to speak with one of our staff.
---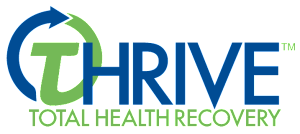 ---
True insight or an "aha" moment allows one to experience a higher level of awareness through fresh thinking, which creates a paradigm shift or a "changed" reality for the individual. Insight is ALWAYS an inside-out process. Because of its inside-out nature, people cannot "think" their way or force themselves into having insight.
Our THRIVE program is designed to nurture and set the stage for powerful life-changing insights.
Fresh thinking through insight must come naturally and suddenly without the "intrusiveness" of a person's current thinking habits. Those who participate in our program are given an opportunity to discover the principles of how their minds work and to learn the true nature of thought.
Our guests will also begin to understand how they innocently and suddenly became "hijacked" by addiction and their thinking. Our guests gain a new perspective on the importance of mental clarity and its role in creating true insightful understanding. At the same time, our guests will begin the healing process by regaining restful sleep, restoring proper nutrition, and participating in the spa and developmental therapies. Healing the whole person while allowing for natural insightful change to take place is a gentler, holistic and modern way of approaching addiction. Above all, it is a method that works.
---
---
Addiction typically begins when people innocently start looking for something outside themselves for happiness, serenity, etc. This search eventually leads individuals to drugs and alcohol as a temporary solution to their problem. Ultimately, this outside-in solution never works and creates more and greater problems. Gulf Breeze Recovery's THRIVE® Total Health Recovery holistic program points to the answer and to that which many people may unknowingly seek: an "inside-out" solution.
Gulf Breeze Recovery's THRIVE® Total Health Recovery program offers a holistic, unique and individualized approach for those who are looking for a better way, along with those who are treatment-resistant, struggling with chronic relapse, or have a history of not completing treatment.
Gulf Breeze Recovery's THRIVE: Total Health Recovery Program is Changing the Face of Addiction Treatment!
For eight decades the predominating method used for treating alcohol and drug addiction was the 12-step program derived from Alcoholics Anonymous. AA has helped and continues to help many who are struggling with substance problems. Unfortunately, the dated "outside-in" nature of treating addiction problems creates, within people, a reliance of needing other individuals and meetings to help them maintain abstinence. This reliance, along with the powerlessness and disease concepts has and will not work for a countless number of people who are desperately seeking sobriety.
---
Gulf Breeze Recovery's THRIVE:
Total Health Recovery Program is Holistic and Transformational!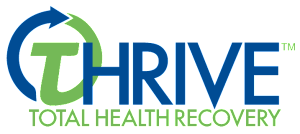 Scotty Discovered That Gulf Breeze Recovery is More Than a Rehab Center, it Really is About Recovering!
After Scotty had a terrible accident he was introduced to pain meds and eventually heroin! He was also introduced to more than one 12-step rehab before finding Gulf Breeze Recovery's unique non 12 step program. Here he discovered the difference between rehab and true total health recovery!
Our program is like no other in the world, and our guests and their families describe it best! More Testimonials.
---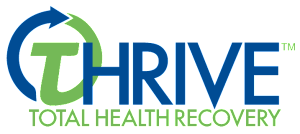 End Chronic Relapse and Start a New Life!
At Gulf Breeze Recovery we don't want you to have just a great recovery, we want you to have a great life!