Non-12 step holistic drug and alcohol treatment takes into account core problems such as depression.
Individuals suffering from addiction often report feelings of depression. Holistic treatment strategies consider such elements in effective treatment plans by treating each person as a whole.
Often addiction is a symptom of a deeper problem.  To offer the best treatment option for individuals, their specific issues must be understood and addressed.  A cookie cutter approach to addiction treatment just doesn't work.
Holistic treatment allows people the opportunity for one-on-one therapy with a licensed mental health professional who will work with them as they address hard issues that are at the core of their addiction.  Often individuals are surprised to discover that they were using substances to self-medicate or to avoid feeling the pain from unresolved life issues. Instead of curing the problem, they still felt ongoing depression that the substances couldn't adequately control.
We help our guests rediscover the natural and innate health they forgot they had.
Exercise, nutrition, yoga, meditation and neurofeedback all have a role in helping an individual manage depression and overcome addiction. In group sessions those suffering with addiction begin to see others who are reclaiming their life and health, and start to believe that they can too. They rediscover hope. They begin to see that their sad thoughts don't have to be a permanent part of who they are.
Every part of the holistic treatment program at Gulf Breeze Recovery is in place to help overcome addiction and to deal with the underlying issues such as depression. Time for reflection and reading is scheduled, as is art therapy and groups that are for fun and laughter. Guests often comment that they had forgotten what it was like to feel joy, when before they were in a constant state of sadness and depression.
Guilt, shame, depression and many other forms of emotional trauma are addressed. As our guests begin to feel better, they begin to find hope in moving past the thinking that started the need to use drugs and alcohol. They enter a dimension of experience where drugs and alcohol no longer are appealing and that they no longer need them to feel good.
In this unscripted testimonial from a former guest and graduate, he describes how he finally stepped off and out of the cycle of depression that was one of the root-causes of his "addiction". Watch more testimonials like this one.
The professional staff at Gulf Breeze Recovery meets regularly to make sure that the needs of each guest are being met. Support staff are trained to meet the needs of guests as they go through the recovery process.
When you decide that Gulf Breeze Recovery is the right choice for you or your loved one, contact us at Gulf Breeze Recovery or call: 833.551.2356 to speak to an addiction expert to learn more about our program that has helped so many people overcome their addiction and embrace life. We help people not just to survive, but to THRIVE®.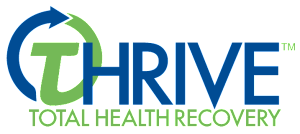 End Chronic Relapse and Start a New Life!
At Gulf Breeze Recovery we don't want you to have just a great recovery, we want you to have a great life!